7 Surprising Things That Can Lead To Dementia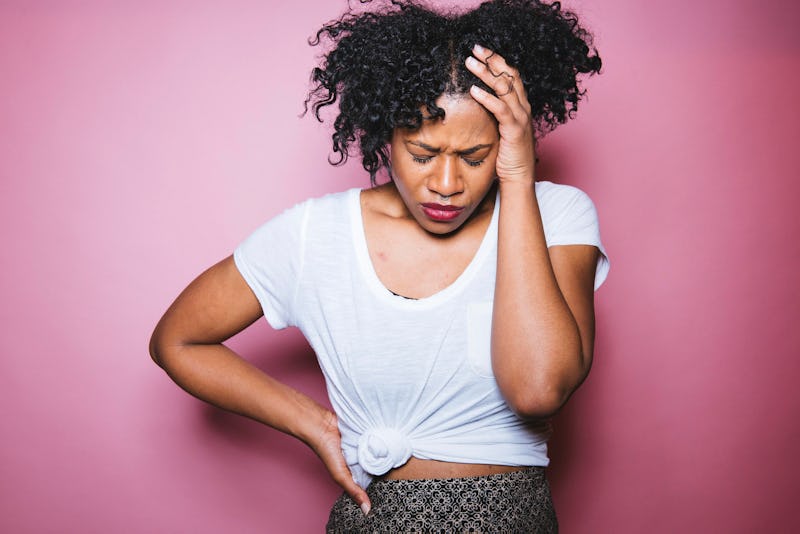 BDG Media, Inc.
Dementia affects millions of people around the world. According to the Alzheimer's Association, dementia is not a specific disease, but it is used to describe symptoms assciated with a decline in memory and other thinking-related issues. There are many different known causes for dementia such as traumatic brain injuries or neurological diseases. But according to experts, there are some surprising things linked to dementia that are also worth knowing about.
"Dementia is a chronic or persistent disorder of the mental processes caused by brain disease or injury and marked by memory disorders, personality changes, and impaired reasoning," Nicole Hanna, dementia educator and executive director of Vineyard Henderson, tells Bustle. "Of the 36 million people around the world who are estimated to have dementia (including Alzheimer's disease), as many as 28 million of them — or 75 percent — have not actually been diagnosed."
According to Hanna, women are statistically more likely than men to develop Alzheimer's disease and other forms of dementia. There are things you can do to prevent dementia later on in life such as eating right, getting enough exercise, and maintaining a healthy lifestyle.
One of the most common things that can increase your risk of getting dementia is having high blood pressure. But that's far from the being the only thing. Here are some surprising things that can lead to dementia, according to research and experts.