7 Surprising Things That Happen To Your Body When You're A Highly Sensitive Person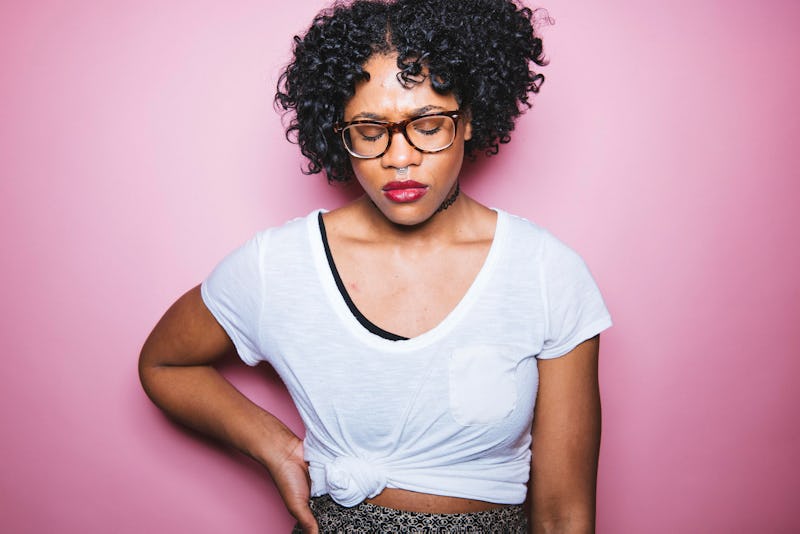 BDG Media, Inc.
Most sensitive people know that their emotions can be influenced by the subtlest of actions, but it's not just their feelings that can be so easily affected by others — they can have a physical response too. There are a number of physical symptoms of being a highly sensitive person, which can explain why sensitive people tend to get sick more often or deal with other health issues. Our brain and our bodies are very intertwined, so when you absorb a lot of information mentally, it tends to affect your physical health as well. And for highly sensitive people, who tend to have very strong emotional, mental, and physical reactions to external, or internal stimuli, this can be exacerbated.
"It's amazing how much our mind and body are connected," therapist Celeste Viciere, LMHC tells Bustle. "Because there is so much stigma in our society, people tend to avoid talking about their emotions. When we do not talk or consciously think about our emotions, they are displayed through our actions and our bodies. I have had clients come to me due to recommendations from their doctor because of physical issues which they had not been able to solve."
Sometimes, these physical reactions are unavoidable, but dealing with your emotions by engaging in healthy habits can help alleviate any issues. Here are seven surprising things that happen to your body when you're a highly sensitive person.