7 Things It's Important To Tell Your Partner Before You Have Kids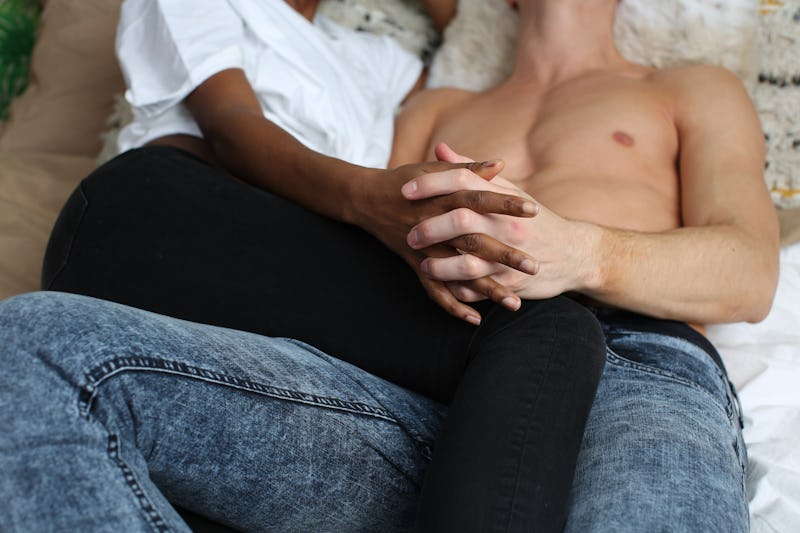 Ashley Batz/Bustle
By the time you and your partner are discussing having children, you likely already have quite a solid foundation for your relationship. Nevertheless, having kids or even thinking about having a baby can bring up all sorts of question marks in your relationship. Knowing what's important to tell your partner about your needs and expectations can help make things a bit easier for both of you.
As intimidating as it may be to put your feelings on the line in discussing having children, having a kid with your partner will be harder than talking about it. So you can consider having these conversations as one of many important gauges for how prepared you two are.
"Raising children is a lot of work, and can add extra emotional strain on a relationship if you aren't on the same page," David Bennett, certified counselor and relationship expert, tells Bustle. "So, facts and beliefs that may not have mattered as much before children take on more importance after children." You may think your partner knows everything about you, but once you start the conversation, there's likely a lot you will learn.
Having children is by no means a requisite for becoming more serious in a relationship, but if it is the path you want to take, it's important to be as sure about your decision — and as confident in your decision — as possible.
Here are seven things that are important to tell your partner before having kids.