7 Subtle Signs You're Suffering From Childhood Rejection As An Adult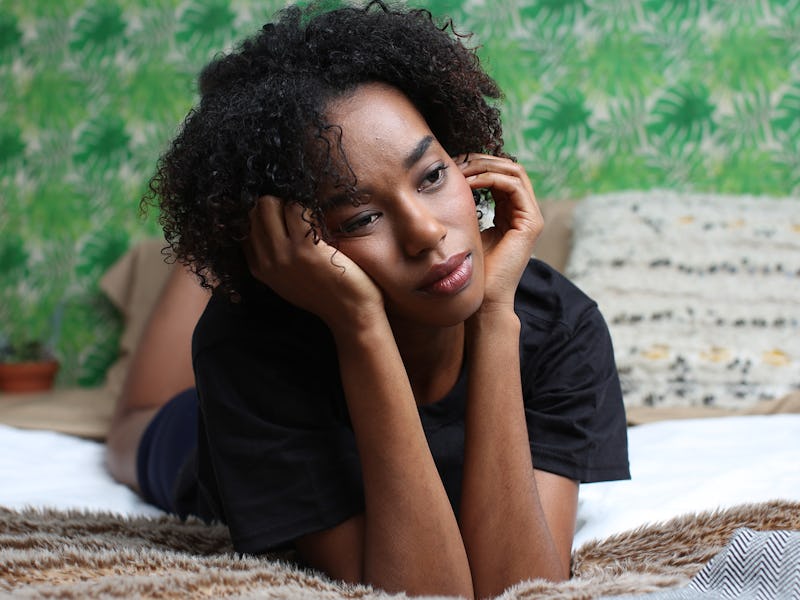 Ashley Batz/Bustle
Childhood may seem like forever ago. But the things you experienced as a child can greatly affect how you are as an adult today, whether you're aware of it or not. For instance, nobody likes rejection. When you experienced a major rejection from your parents or your peers as a child, experts say, it may show later on.
According to Nicole Richardson, LPC-S, LMFT, "rejected child syndrome," like middle child syndrome and codependence are real things that people experience but are not diagnoses found in the American Psychiatric Association's Diagnostic and Statistical Manual of Mental Disorders. "All three terms can imply many things as there is not one agreed upon definition," she says. "A rejected child can refer to a couple of different things; a child being rejected by their parents or by their peers."
When you've experienced a hard rejection in your past, you may start to believe on some deep level that you are unloveable or unworthy. This is what cognitive therapists call a "core belief," psychotherapist Erin Brandel Dykhuizen, tells Bustle. "Often when we have experienced a lot of rejection in childhood, we develop beliefs about not being worthy of love as a way to make sense of the fact that our parents, for example, who should have accepted us and shown us love, did not do so," Dykhuizen says.
More often than not, people aren't consciously aware that they have these beliefs. But if you take a close look at your behavior, your thoughts, and your patterns in relationships, you may be able to trace those back to childhood. So here are some subtle signs that childhood rejection is affecting you as an adult, according to experts.