What Jaclyn Hill Wants You To Know About Her Morphe Palette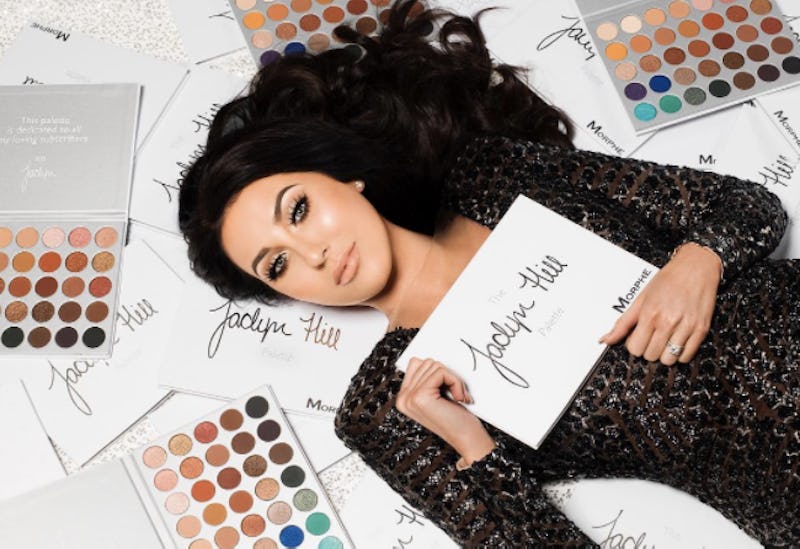 Jaclyn Hill is passionate about staying connected to her fans. In fact, when I ask her why she chose to dedicate her new Jaclyn Hill x Morphe eyeshadow palette to her subscribers, she tells me that "everything" she does is for them — that she wouldn't be here without them. "I teamed up with Morphe to create something beautiful and custom, but still affordable for the women and men who have supported me through his journey," Hill says. "I've never worked this hard on anything in my career. I am so proud of this."
Whether you're die hard Champagne Pop addict (guilty), someone who just can't stop watching Hill's tutorials on YouTube (also guilty), or just can't resist an amazing palette (yup, that's me, too), Jaclyn Hill x Morphe is launching Hill's career to the next level. Between her millions of subscribers and producing consistently high quality (yet still accessible) collaborations, it's clear that Hill knows exactly what she's doing when it comes to her career. And that she loves every second of it. Whether you've been watching her videos for years or you've just hopped on the band wagon, her passion for her career and her fans infectious. Here are seven things to know about Jaclyn Hill x Morphe, and more.