7 Things OB/GYNs Want You To Stop Doing In Order To Maintain A Healthy pH Balance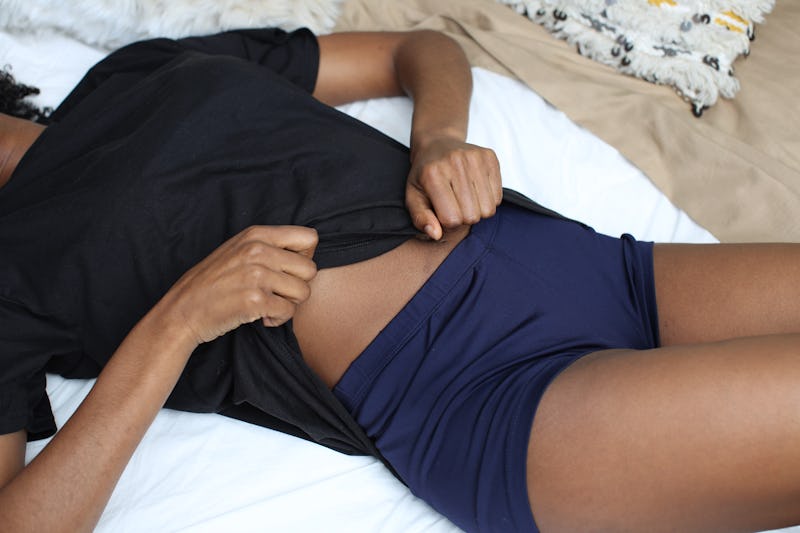 Ashley Batz/Bustle
You may think you know how how to keep your vagina clean and healthy. But according OB/GYNs, there are a few common mistakes women tend to make. Seemingly innocent things, like douching or wearing certain clothes, can actually put your vaginal pH balance out of whack.
First things first, what is vaginal pH exactly? "When speaking of pH balance, in the realm of obstetrics and gynecology, we are referring to the pH of your vagina," Dr. Angela Jones, an OB/GYN and the resident sexual health advisor at Astroglide tells Bustle. "The flora of the vagina is composed of an array of bacteria in specific proportions that help it maintain its best 'state.'" In other words, you need a good balance of both good and bacteria in order to be healthy. A vagina with an acidic pH of around 3.8 and 4.5 is considered "normal." But it's also important to note that it fluctuates throughout your menstrual cycle.
Anything out of this range can result in symptoms such as abnormal discharge or strange odors. "When you're feeling funky down there, it probably means your vaginal pH is slightly thrown off," Dr. Maria Sophocles, OB/GYN and Medical Director of Women's Healthcare of Princeton, tells Bustle. You may even get infections such as yeast infections or bacterial vaginosis.
There are some common everyday things you may be doing that can put it out of whack. So, if you want to maintain a health pH balance, here are some things OB/GYNs wish you'd stop doing.