Why Bookmark-Users Will Never Understand People Who Dog-Ear Books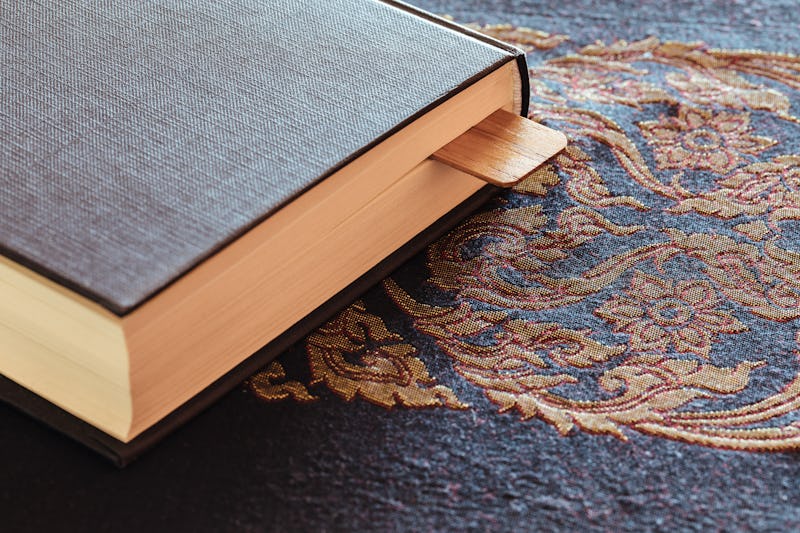 Marcos Osorio / EyeEm/EyeEm/Getty Images
There are two types of people in this world: people who use bookmarks and people who dog-ear books. The feud between bookmarkers and dog-earers is centuries old, and the blood runs pretty deep. And as a bookmark-user, I absolutely cannot understand why people dog-ear their books.
Don't get me wrong, I don't think books need to be kept in a cage and never touched. I think books should go out in the world and be loved as much as possible. And that's why bookmarks are so important: They let as many readers as possible read the book, with minimal damage. Bookmarks help books stay readable for longer.
As a frequenter of used bookstores and libraries, I often come across books that have been defiled by dog-ear culprits. I really just don't get it! For me, books are like my friends. It feels so weirdly disrespectful to fold over their pages, without a care in the world. It would be like breaking my BFF's finger every time we said good-bye. Not cool, and also not very practical.
So here are some burning questions that all bookmark users have for people who dog-ear their books. Because seriously, we're all wondering: WHY?