7 Things To Compliment Your Partner On More Often If You Want Your Relationship To Last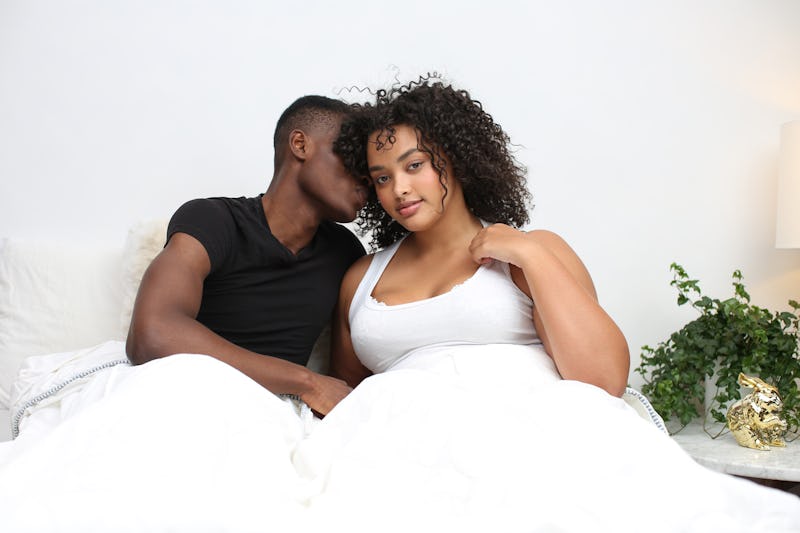 Ashley Batz/Bustle
When you've been with your partner for a long time, it's so easy to take them for granted. It's also easy to forgo giving compliments because if you've made it this far, they should know how you feel about them by now. But if you want your relationship to last, experts say it's essential to keep complimenting your partner.
"Compliments are multi-beneficial," Nancy Ruth Deen, relationship expert and owner of HELLOBreakup, tells Bustle. "Not only do they make us feel good when we receive one, we also feel acknowledged by our partner." When you feel like your partner actually sees and appreciates you, there's less room for resentment and other types of negativity to grow.
Research by Dr. John Gottman found that every couple can benefit from applying the "magic" 5:1 ratio rule in their relationship. This rule basically states that you need five positive interactions to every negative one if you want your relationship to last. This can easily be done when you make it a point to give your partner meaningful compliments.
"Even if your partner knows deep down that they're loved, it's still nice to hear," Gia Lili, relationship expert and coach, tells Bustle. "Complimenting your partner can be a way of letting them know they are thought about and appreciated, especially when your partner's love language type is words of affirmation."
Truth be told, any genuine compliment you give your partner should work. But it's important to not limit yourself to one particular thing like their looks. Because according experts, it's good for your relationship to compliment your partner more on the following things.