7 Things A Sex Therapist Wants You To Know If You've Never Had An Orgasm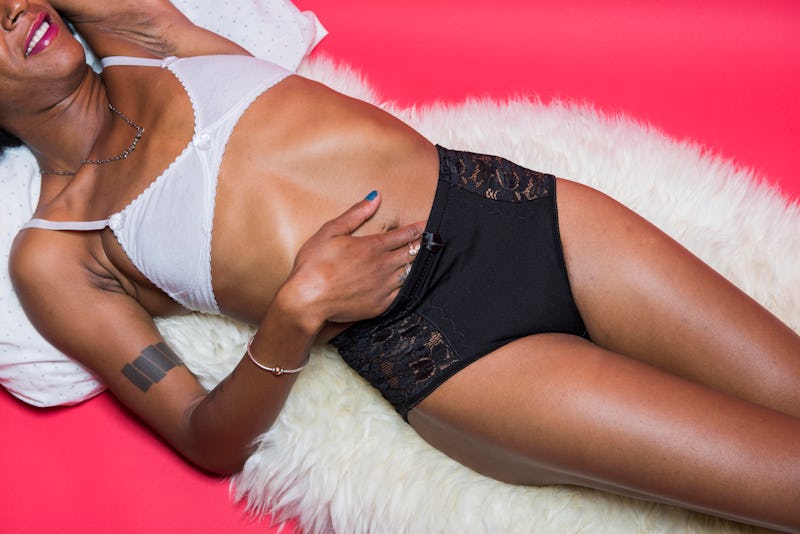 BDG Media, Inc.
One of the many awesome things our bodies are capable of is the series of rhythmic genital contractions and blissful feelings known as orgasm. About five to 10 percent of women, however, have not yet had an orgasm. But that doesn't mean they can't learn. To make sure every woman has that opportunity, sex therapist Vanessa Marin created the online course Finishing School, which teaches women how to orgasm. Finishing School recently relaunched to include new content and live group calls, and it contains tons of valuable information on both the technical and emotional aspects of female orgasm.
During the course, Marin debunks "the belief that female orgasm is 'complicated,' 'mysterious,' or 'difficult,'" as she puts it. "Pretty much every time you see female orgasm in the media, it is accompanied by at least one of those words: complicated, mysterious, and difficult," she says. "The truth is that female orgasm is no more complicated, mysterious, or difficult than male orgasm. Female bodies need different things than male bodies do to reach orgasm. But different does not mean complicated, mysterious, or difficult. It just means different!"
If you haven't yet had an orgasm, don't get discouraged. Here are some things to know as you embark on your journey to orgasmic bliss, according to Finishing School.