7 Things To Consider Telling Your Grandparents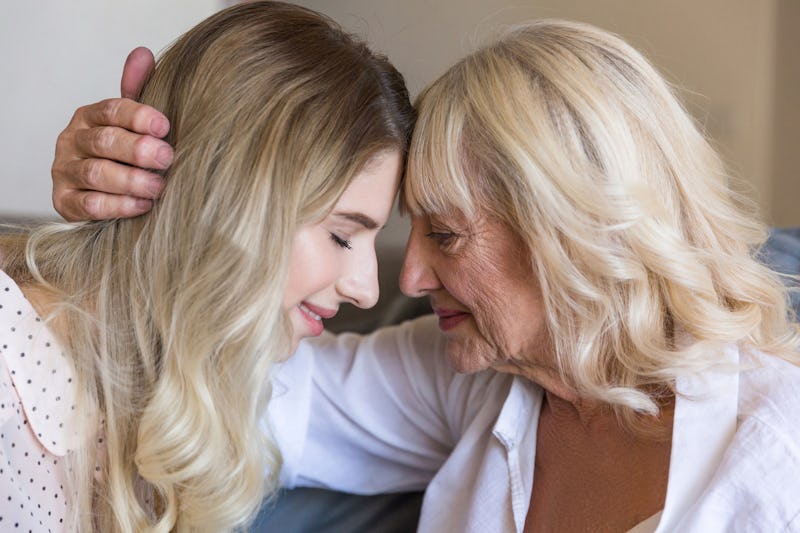 Drobot Dean/Fotolia
Many people are close to their grandparents — perhaps they helped raise you or you saw them regularly while growing up. However, when they become ill or get older, there are certain things you'll want to tell your grandparents before they pass away. After all, you may hear of people having regrets for never saying this or never saying that, so opening up about what's on your mind will be mutually beneficial.
Michele Alessi, a former patient care coordinator who had several years of experience, both in clinical and administrative capacities for elder care, says it's so important to be present with your grandparents and saying what you have to say. "In a world where everything is Snapchat, Twitter, text, Facebook, etc., our grandparents have kind of gotten lost in the shuffle," she tells Bustle. "It's important to sit down with them, or pick up the phone and say hello, check in on them, tell them what's going on in your life, ask them what's going on in theirs, and take time to listen and connect with them."
And even if they are on social media, it's still important to take time to connect with them offline. "It's all about expressing their importance in your life and reiterating that no matter what age they are, they matter, and how much you truly love and receive them, she says. "Your kind words and gestures go a long way when trying to preserve their dignity."
Below, Alessi and others give suggestions on specific things to tell your grandparents before they pass away, because, honestly, what are you waiting for?