7 Times It's Actually OK To Ignore Your Gut About Your Relationship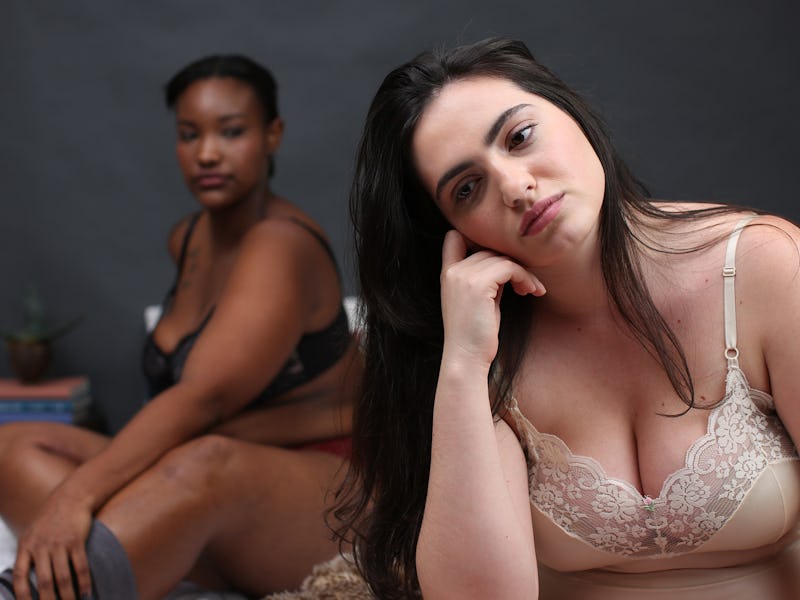 Ashley Batz for Bustle
We've all been told countless times to trust our guts, but what does that actually mean? You probably know that your gut is that tiny tickle inside your belly, the 'uh-oh' feeling you get when something just isn't right. But on the other hand, sometimes overthinking, stress, or anxiety gets in the way. Should you always listen to that feeling? Perhaps, sometimes, it's perfectly OK to ignore your gut, and carry on with faith.
This is particularly true when it comes to relationships. When you're with someone for an extended period of time, it's actually completely normal to have doubts. In fact, it's healthy to check in with yourself often, and make sure you're both happy and fulfilled in your partnership.
So when you find yourself having a fight-or-flight reaction over a minor problem that you haven't brought to your significant other's attention, or even fully thought through, consider slowing down. Take a deep breath, and react with intention, not out of emotion.
Here are the seven times experts say it's always OK to ignore your gut reaction about your relationship, and give things time to develop and show their true nature.