9 Relationship Problems You Didn't Realize Were Universal To All Couples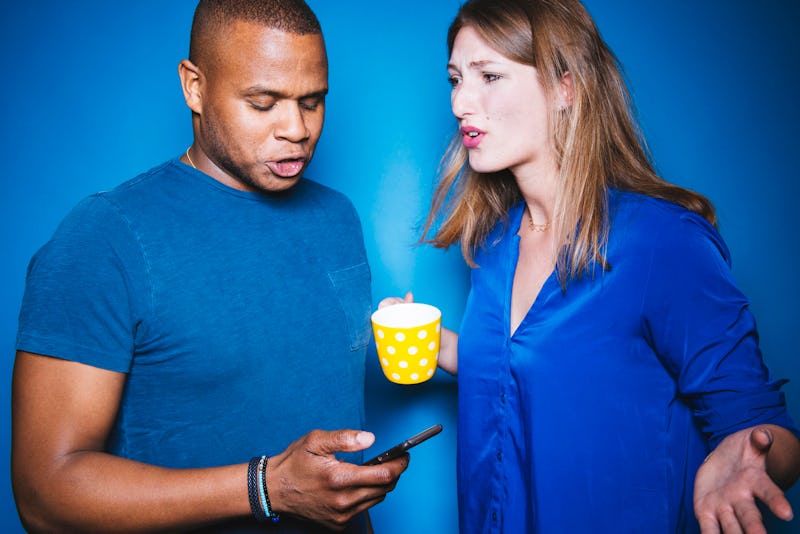 BDG Media, Inc.
It pretty much goes without saying that no one really *wants* to fight with their partner, but the reality is that arguing from time to time in a relationship is inevitable. Even if you love your partner and are content overall in your relationship, there are some common relationship problems that all couples face. However, not only is it OK for you and your partner to fight, it's actually essential for your growth as a couple — as long as you're arguing in a productive way, that is. But what exactly does it mean to have a productive fight in a relationship?
"A productive argument is one where each of you sticks to the topic, don't lose your tempers or raise your voices, can actually listen to each other's perspective, don't engage in name calling, don't 'agree' when you don't mean it, and don't storm off or shut down," Lesli Doares, couples consultant and coach, tells Bustle. "An unproductive argument is when any of those things don't occur. It doesn't have anything to do with whether the issue under discussion is resolved, but how you each conduct yourself."
The bottom line? So long as you're able to communicate in a mature, effective way, any issues that arise during the course of your relationship will be no biggie. Of course, there's no way to predict exactly what issues might pop up — but if you want a general idea, here are nine relationship problems that are universal to pretty much all couples that you can be on the lookout for in your own relationship.