7 Simple Ways To Keep Your Houseplants Healthy When You're On Holiday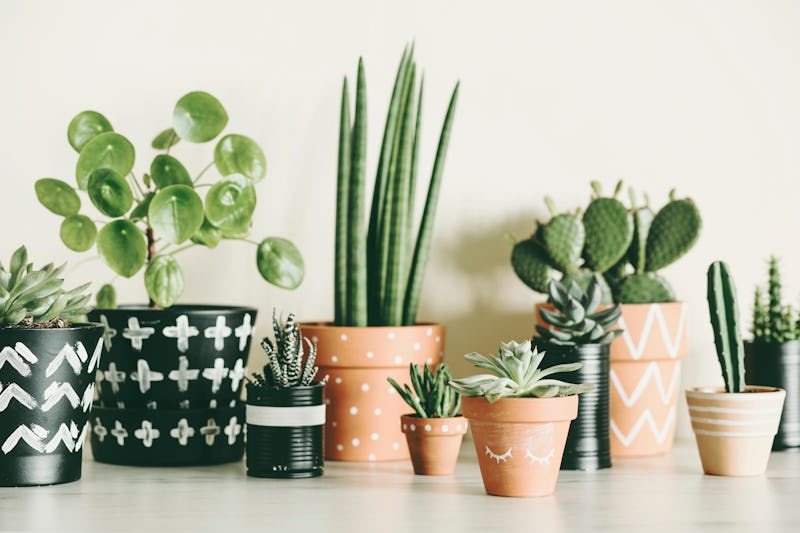 Shutterstock
Having plants is the millennial equivalent of having children. With rent prices getting higher and apartment sizes getting smaller, having pets let alone having children right now seems like quite an impossible task. So, queue the plant parents. Not only do plants brighten up flats with no gardens, adding a bit of a botanical aesthetic, they also give you something to care for and nurture that is a lot more financial viable than a puppy or a baby. But, when you're not around, how do your plants cope? How do you look after your houseplants when on holiday, for example? Is there a way to make sure they're all set up before you leave? I need to know.
According to iNews, plant purchases are on the rise. "In the past year, the RHS has reported a 50% rise in houseplant sales, with an 80% increase in fern sales and 150% rise in sales of the monstera — or Swiss cheese plant."
Whether you're an established plant parent or just buying your first succulent, there's nothing worse than the fear of coming back from your holiday only to see your beloved green friend dried out, wilted, and missing leaves. So here are some tips and tricks to keep your plants alive, luscious, and moisturised while you're away on holiday.