7 Tips For Showing You Care If Your Partner's Love Language Is Acts Of Service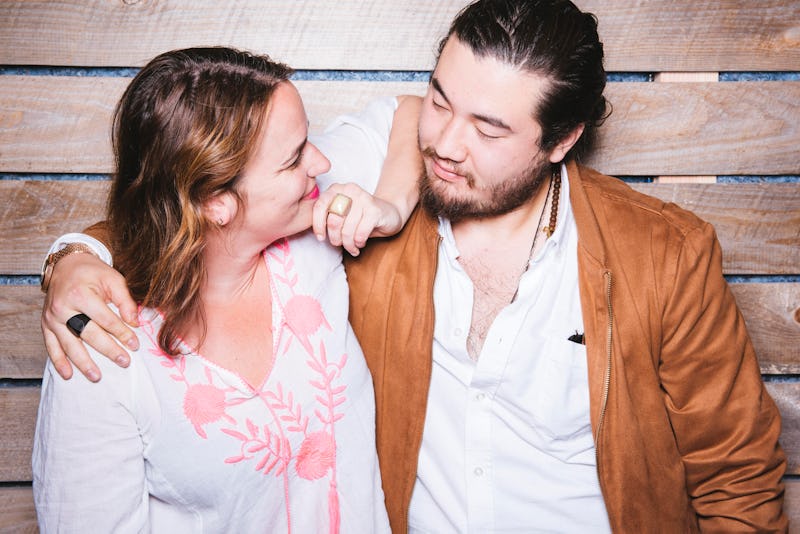 BDG Media, Inc.
While the language of love may, in fact, be universal, it turns out we all speak slightly different dialects. At least, that's how Dr. Gary Chapman, who wrote the bestselling book The 5 Love Languages: How to Express Heartfelt Commitment to Your Mate, sees it. In the book, Dr. Chapman outlines five different ways that people express and receive love: touch, offering words of affirmation, spending quality time together, receiving gifts, and acts of service. You can figure out your love language via a test on Dr. Chapman's website and if you have a partner, you can encourage them to do one, too.
"It's important to respect differences in how we all give and receive love," couples counselor Dr. Wyatt Fisher tells Bustle. "Most of us tend to love others the same way we want to be loved but this doesn't work when you have different love languages. Therefore, increasing your awareness and respect of diversity of love languages is an important first step."
The first time I took the love languages quiz, I got almost even scores for all but receiving gifts, which I got a zero on. However, I've taken it a couple more times since then and it seems my love languages have shifted a little. Now my results, in descending order, are: quality time, words of affirmation, touch, acts of service, and receiving gifts. My partner's, on the other hand, are: acts of service, quality time, physical touch, words of affirmation, and receiving gifts. And while my scores are still pretty close to each other (basically I just want all the love all the time), his score for acts of service is way higher than the rest.
Notice how his primary love language is pretty far down the list of my love languages? When we were first dating, that mismatch made things difficult. We both felt under-appreciated and, at times, blocked in our attempts to express love to each other. We each individually knew how much we cared about the other couldn't understand why the other person didn't get it. Explicitly stating our love languages and working to consciously follow each other's love languages made a huge difference and, today, it feels pretty seamless.
But you don't just learn about your partner's love language once and stop there. If a long-term relationship is going to persist, you have to be continuously learning about your partner. No one likes being taken for granted and being taken for granted happens when we stop learning and caring about each other. So with that in mind, here are the most important things to know if you're dating someone whose love language is acts of service.