7 Types Of Journaling That Can Help You Manage Anxiety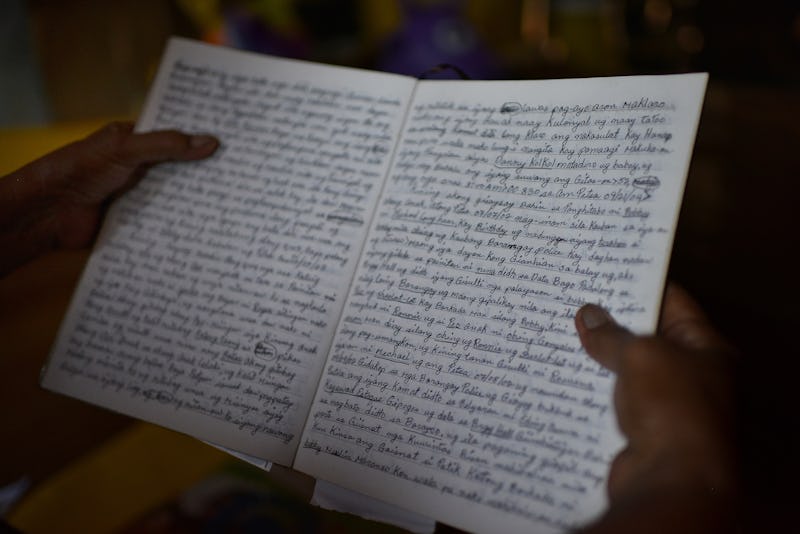 Jes Aznar/Getty Images News/Getty Images
For as long as I can remember, anxiety has followed me like a storm cloud through life. And though all of the drizzles or monsoons I've weathered have helped me to become a bit more waterproof, I'll never be immune to the effects of my anxiety. As a writer, you might not be surprised to learn that the one thing that's always worked for me is journaling. But what you might not know is that you definitely don't need to be a writer to reap the relieving benefits of expression on anxiety. There are a variety of different types of journaling methods that can help to reduce anxiety, whether you're the kind of person who finds comfort in writing or not.
To explore this concept further, Bustle talked to psychologist Dr. Alexandra Lash about how effective journaling can be for some people who suffer with anxiety or anxious thoughts. Of anxiety as a condition, Dr. Lash tells Bustle, "anxiety can present itself differently for different people; some people have physical symptoms like racing heartbeat and breathlessness, out of nowhere. While others may experience those same symptoms only in social settings. Or, some people may not have physical symptoms but may have anxious thoughts. Anxiety is very common, but how people experience it can vary greatly." Essentially, what works for one person might not work for someone else, but Dr. Lash says that shouldn't discourage most people from trying.
As for journaling, Dr. Lash says that having a prompt can be helpful for people new to the method, making writing a relieving activity. For some people, a blank page alone can cause anxious thoughts, so having some kind of guidance as you bring your pen to the paper can start you off on a better foot. "Sometimes, we're more comfortable doing things that have been modeled for us, so a prompt can work as a helping hand that offers just enough assistance to get us going without hesitation", Dr. Lash says.
As for Dr. Lash's own approach, one thing she has found helpful with patients who are prone to panic attacks is writing letters to their future selves. Having the ability to read a letter that was written from a place of calmness and feelings of safety can be beneficial. Hearing yourself tell yourself that you survived it previously can be extremely therapeutic.
Based on my own experience with the method, I implore you to give journaling a try. No matter how you feel about writing, you'll want to give some of my journaling prompts a chance the next time you're feeling moderately anxious.