The 7 Most Common Types Of Anxiety & How To Tell Which One You Have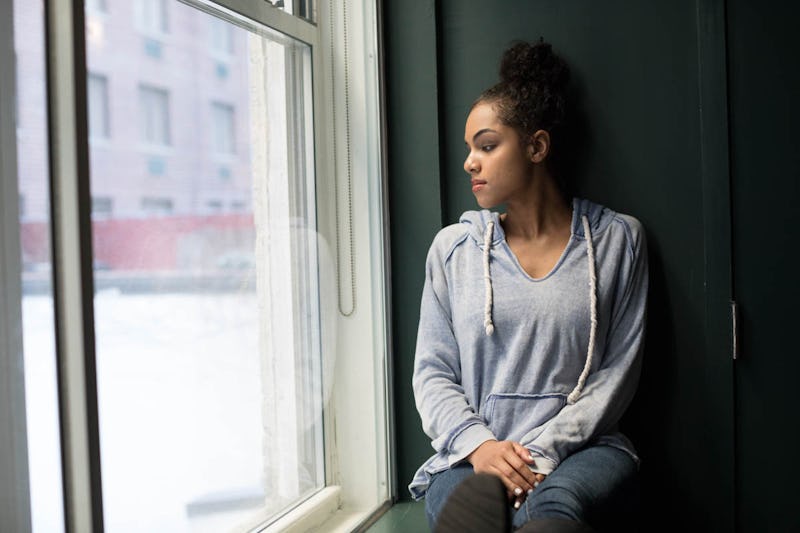 Ashley Batz/Bustle
Anxiety symptoms often get lumped together into one big category, and labeled as "anxiety." But there are actually many different types of anxiety disorders, that all have very different symptoms. And getting to the bottom of which one (or which ones) might be affecting you is key to finding the right course of treatment.
As clinical psychologist Dr. Paul DePompo tells Bustle, "It is important to know which one you have because there are different treatments for each disorder," whether it be medication, therapy, lifestyle changes — or a combination of treatments. That's not to say, though, that you need to diagnose yourself. By keeping track of your symptoms, and discussing them with a therapist, you can start to narrow down the options, and figure out exactly what's been holding you back.
It can feel isolating, as you deal with your symptoms and seek out treatment. But remember, you're not alone. "Anxiety affects millions of people every year," Julie Marie Bowen, MSW, LSW, CTS, CSAC, a psychotherapist at Hope Therapy and Wellness Center, tells Bustle. So if you've been struggling with anxiety-related symptoms, know that you're definitely not alone.
Whether you have generalized anxiety disorder, a social phobia, obsessive compulsive disorder, there is a way to cope with your symptoms, and get back to feeling better. Here, the most common types of anxiety, according to experts.