7 Of The Best Mindfulness & Meditation Books That'll Help You *Really* Switch Off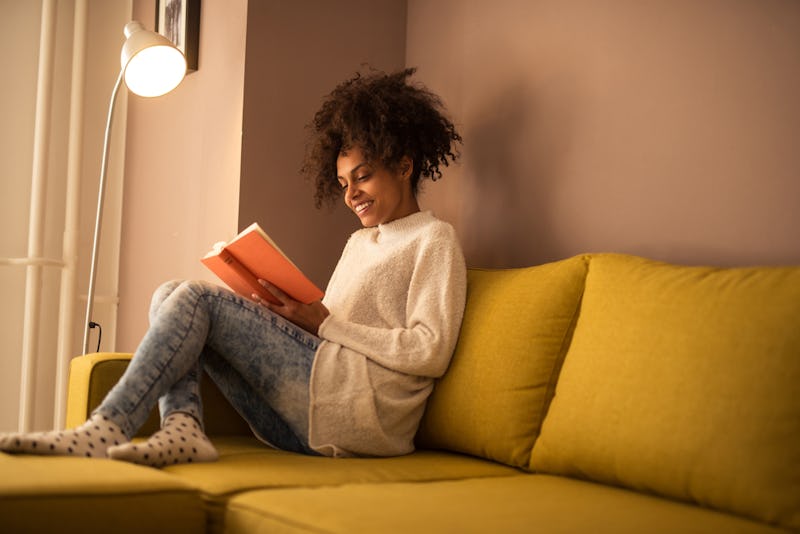 ShutterStock
In a world where you can access your emails from just about anywhere, where the insta pressure is real, and where you need to be picture perfect at all times, it can be easy to lose yourself. If you're not hustling, it can feel like you're taking your foot off the pedal. However, it's in moments of calm that you get clarity to work out your next move. Mindfulness is a great step in self care but it can be so difficult to know where to start. Here are seven UK books on meditation and mindfulness that will help you find your zen. You might be panicking inside but these books will help you silence the doubting voices and sit quietly for longer than thirty seconds before you start worrying about where your life is going.
It's been said that comparison is the thief of joy and I can't help but agree with that sentiment. While I am as attached to my phone as the next person, when I lose myself down a social media rabbit hole of #couplegoals and Transformation Tuesdays, I can end up feeling seriously miserable. And while taking time out for a coffee date or a long walk by yourself is a good thing, the majority of us end up spending the entire time wondering what emails we're missing and puzzling over how everyone else can afford to travel 40 weeks of the year. Learning to quiet your mind is a whole other thing entirely. But it may be one of the best things you can learn to do.
Here are seven UK books that'll help you with the first step on that journey. With these books, you'll be able to begin learning how to quiet your mind, sleep better, and perhaps be all round a little bit more content.