7 Unexpected Differences Between Cheating Due To Lust Vs. Cheating Due To Love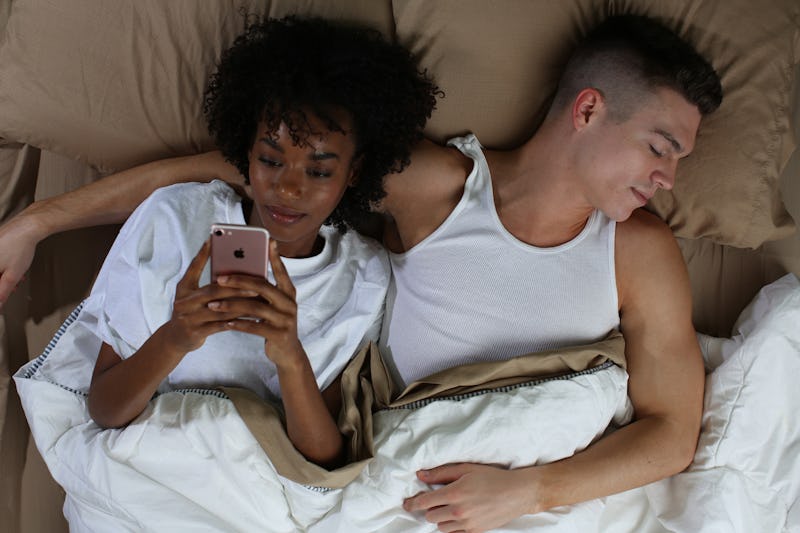 Ashley Batz/Bustle
People have their reasons for cheating. What actually counts as cheating also depends on the couple or individual. For instance, some believe that physical cheating is the only thing that counts, while others believe emotional cheating is much worse. Although cheating can hurt regardless of what form it takes, experts say there are some key differences between cheating that's motivated by love and cheating that's motivated by lust. But does it really matter?
"The obvious difference, first and foremost, is cheating due to lust is purely a physical response," relationship coach, Jenna Ponaman, CPC, tells Bustle. Cheating due to love, on the other hand, is connected to a "lack of deep emotional desire."
So while it's easy to think that cheating means that your partner doesn't love you anymore, that's not necessarily that case. According to Ponaman, it's easy for someone to physically cheat and not create an emotional bond with the one they cheated with while still maintaining an emotional connection with the person they love. Someone who cheats for love is usually searching for a deeper bond with someone, but may be too scared to leave the relationship that's not fulfilling them emotionally, she says.
While those are the most obvious differences between cheating due to love and cheating due to lust, here are some unexpected differences, according to experts.