8 Signs You & Your Partner Don't Have An Emotional Connection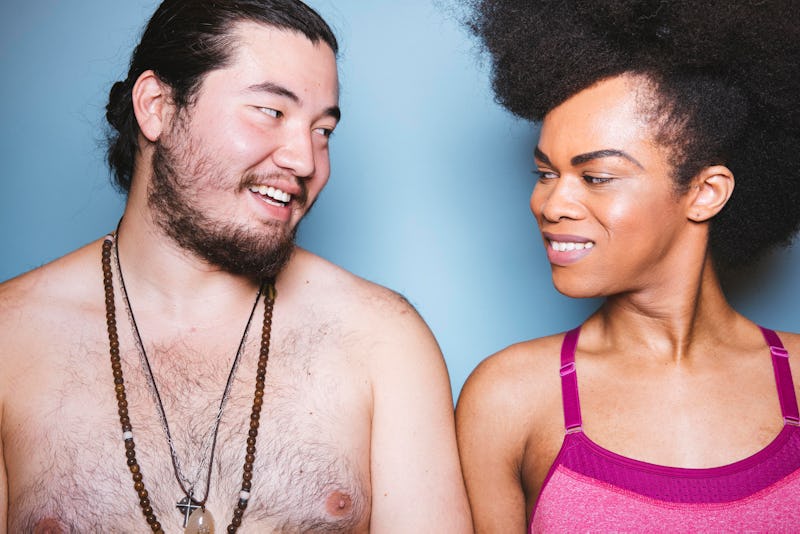 BDG Media, Inc.
When you think of intimacy in a relationship, it's possible that your thoughts jump first to the physical. But building emotional intimacy is, without a doubt, equally important. When partners lack emotional intimacy, it can be difficult to empathize with each other and build trust. Luckily, if you're unsure whether you're there yet, relationship experts can help you look for signs.
Emotional intimacy is a skill, but it eventually becomes a way of being in a relationship. "I would describe emotional intimacy as the experience of being emotionally connected and in tune with our partners," Lisa Olivera, Licensed Marriage and Family Therapist, tells Bustle. "It involves a level of openness and vulnerability from both people, and increases the overall sense of closeness we feel with our partners in day-to-day life." Without emotional intimacy, it can be hard for couples to weather the storms of life together.
"Emotional intimacy is ultimately the glue that holds a relationship together, after the initial excitement fizzles," health and wellness coach Caleb Backe tells Bustle. "Couples who are emotionally intimate can overcome conflict more easily because they understand each other better and are able to communicate their feelings to each other." Luckily, there are ways to build emotional intimacy if you haven't quite tapped into it yet. First, you need to check in on your relationship.
Here are eight signs your relationship may be lacking in emotional intimacy, according to experts.