7 Unexpected Things That Can Happen To Your Boobs In Your 20s & 30s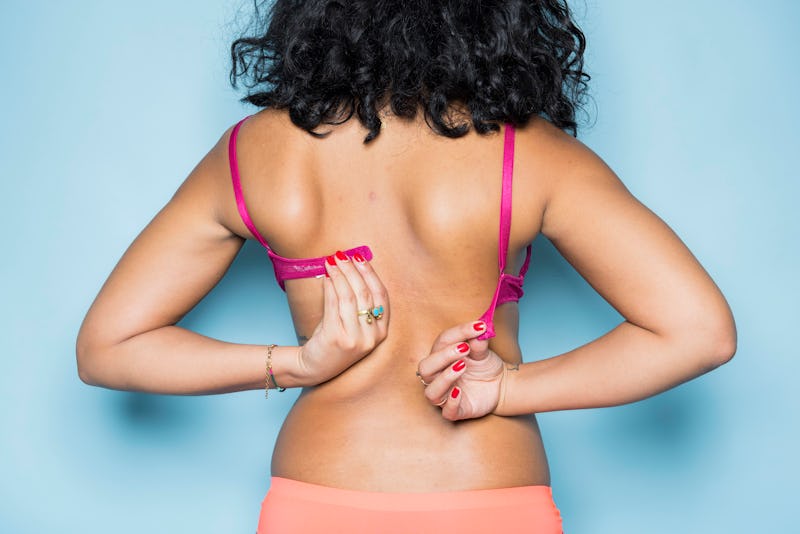 BDG Media, Inc.
You might think that your boobs were done changing once you finally made it through puberty, but it turns out, our breasts are constantly going through a set of new changes as we age. There are a number of unexpected breast changes as you get older that can happen in your 20s or 30s, and although you may not be so thrilled about these changes, you can rest assured knowing they're perfectly normal. Everyone's body is different, so some of these changes may never happen to you, but it's useful to be aware of how our hormones and lifestyle can play a role in what happens to our breasts.
"As women age, what makes up your breasts changes," plastic surgeon Anthony Youn, M.D., F.A.C.S. tells Bustle. Glandular tissue that makes up the breasts may change, which can cause boobs to change shape, says Youn. Pregnancy and breastfeeding can also cause your boobs to change.
It's important to note that there are abnormal signs in your boobs such as lumps, nipple discharge, and significant pain that can indicate breast cancer, so if you experience any of these symptoms, please see your doctor to get checked out. Otherwise, here are seven unexpected things that can happen to your boobs in your 20s and 30s that are considered perfectly common and nothing to worry about.