7 Unexpected Things That Can Make You More Prone To Loneliness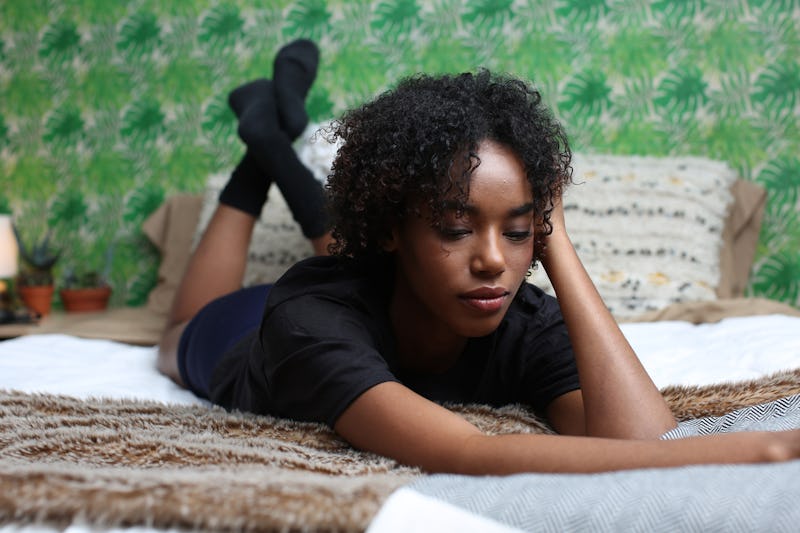 Ashley Batz/Bustle
Many people experience loneliness at some point or another. But according to experts and research, some people may be more prone to loneliness than others.
"Feeling lonely is no different from being tired, hungry, or dehydrated," Olivia June, CEO and founder of friend finding app, Hey! VINA, tells Bustle. "Human connection is so essential to our health and wellbeing, and when we don't invest in finding and maintaining good relationships, we shouldn't be surprised when we don't feel good."
Feeling lonely is common, but if these feelings last long-term, loneliness can affect your health in a number of ways. For instance, your immune system may be weakened, you might have problems sleeping, and you may choose to cope in unhealthy ways.
As Mariea Snell, assistant professor and coordinator of the Online Doctor of Nursing Practice programs at Maryville University, tells Bustle, "We often see a lack of self-care in people who are experiencing isolation and loneliness. Depression is also a common component to loneliness and having a lack of social interaction and support can have devastating repercussions to your emotional health."
According to Snell, one of the biggest factors in being more prone to loneliness is feeling a lack of self-confidence or self-worth. "If you are not someone who knows that they are worth the support of others, you will be less likely to seek it out," she says.
But that isn't the only thing. Here are some surprising things that can make someone more prone to loneliness, according to experts and studies.