These 7 Videos Of Parkland Survivors' Speeches Will Inspire You To Keep Up The Fight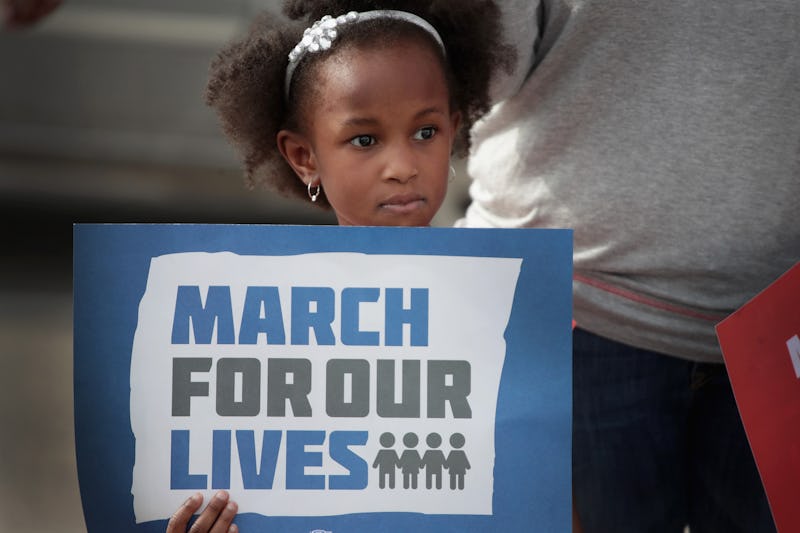 Scott Olson/Getty Images News/Getty Images
On Feb. 14, 2018, 17 students and staff members died in a mass shooting at the Marjory Stoneman Douglas high school in Parkland, Florida. In the ensuing weeks, the Parkland students emerged as powerful advocates for gun control, urging lawmakers to work on curbing gun violence once and for all. Their efforts continue a year later, and returning to the videos of these Parkland survivors' speeches may just give you the inspiration you need to keep up the fight.
After the Parkland shooting, the issue of addressing school safety took on even more urgency. In solidarity with the survivors, thousands of students across America walked out of their classrooms in protest and called on state and federal lawmakers to take a stronger stance on gun control reform. In 2018, more than 800 sibling rallies took place for the March for Our Lives rally for gun control.
These Parkland survivors' efforts to push for gun control has also received global recognition. In November, they were awarded with the International Children's Peace Prize. Archbishop Desmond Tutu, who presented the award to them, said, "I am in awe of these children whose powerful message is amplified by their youthful energy and an unshakable belief that children can — no, must — improve their own futures."