How Harry Potter Movie Fans Differ From Book Fans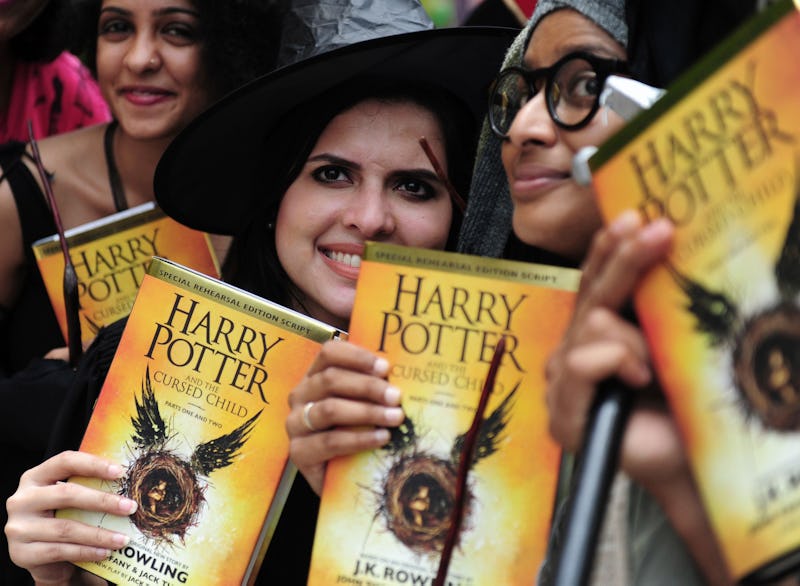 ARUN SANKAR/AFP/Getty Images
Some people enjoy both the Harry Potter books and movies, but when it comes down to it, many fans pick a side. Are you more of a Harry Potter book person or movie person? You can't sort everyone into good people and death eaters, but you can sort people into Harry Potter book-lovers or movie-lovers (though of course, we all stay up to date on Rowling's current projects).
If you've chosen a side, you know that there are some major differences between the two types of people. Of course, it's possible to love both. Most HP book fans went to all the movie premieres, probably in costume, and if you talk to them you know that they have many strong opinions about the films. Maybe HP movie fans have also read the books, or at least a couple of them, but they just prefer seeing it on the big screen.
If you are a HP movie fan and you haven't read the books, though, there are some pretty major differences between your Potter experience and a Potter book-lover experience. Though it's the same story, the books and movies aren't the same. The movies contain plot points and things that the books don't, and vice versa. Whichever one you favor, here are some of the ways you have to admit that HP movie fans are different than HP book fans.