7 Ways Inflammation Is Affecting Your Sleep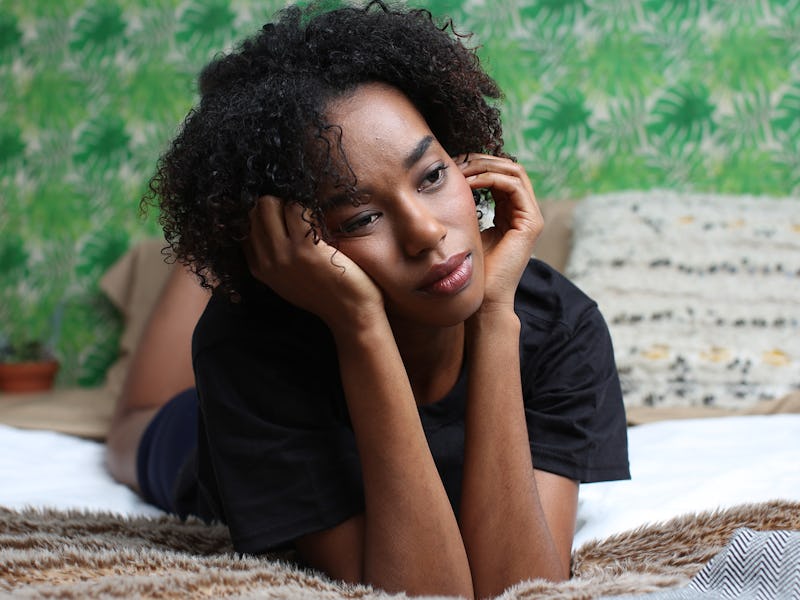 Ashley Batz/Bustle
For those with a variety of medical disorders or injuries, inflammation is a common thread. And while it can be frustrating to deal with inflammation in your daily life, you may not realize that this issue may be the reason your nights are hard as well. The effects of inflammation on sleep are plentiful, unfortunately.
Understanding inflammation can be difficult because it is an umbrella term for a variety of physical reactions. When experiencing inflammation, your body is responding to either a real or perceived threat, like illness or injury.
"Inflammation is the body's natural defense against damaged cells, viruses, bacteria and more," Dr. Josh Axe, founder of Ancient Nutrition and DrAxe.com, tells Bustle. "It occurs naturally to remove these harmful and foreign invaders from the body in an attempt to heal itself. Inflammation isn't always bad — in fact, acute inflammation that starts quickly and disappears within a few days is actually necessary. But when you have chronic inflammation that lasts for months or even years, it means that your body can't eliminate the trigger." And when this happens, your sleep can be disrupted.
Here are seven ways inflammation can affect your sleep, according to experts.