7 Ways To Deal With Your Dependence On Your Partner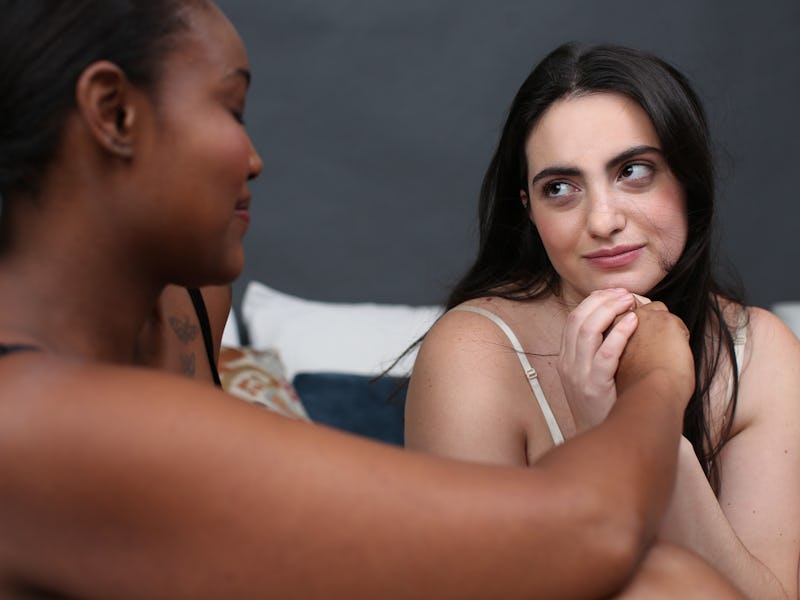 Ashley Batz/Bustle
Needing your partner in an emotional way is a usual part of a relationship, but being needy in a relationship can do a lot of a damage. It can feel like there's a thin line between being a strong couple with integrated lives and being a couple who relies too much on each other. But it's important to be on the right side of it because depending on your partner too much can actually do some real relationship damage.
"Clinginess, or being overly needy, is one of the great relationship-killers nobody really pays attention to until it's too late," dating expert Noah Van Hochman tells Bustle. "This could entail calling person numerous times a day for no other reason other than to ask where they are. Not being able to make simple decisions without first asking your partner is another sign of being too needy. People need to have some space, and by taking away that space you are creating a toxic environment that generally pushes people away."
It's hard to deal with neediness, but while many people think it's something you can just snap out of, the reality is far more complicated than that. Being needy can feel like an instinct, a knee-jerk response that overrides your logic. So if you tend to be a dependent person, it's important to know how to start managing it, because you deserve to feel strong.