9 Signs Your Efforts To Get Closer Are Actually Pushing Your Partner Away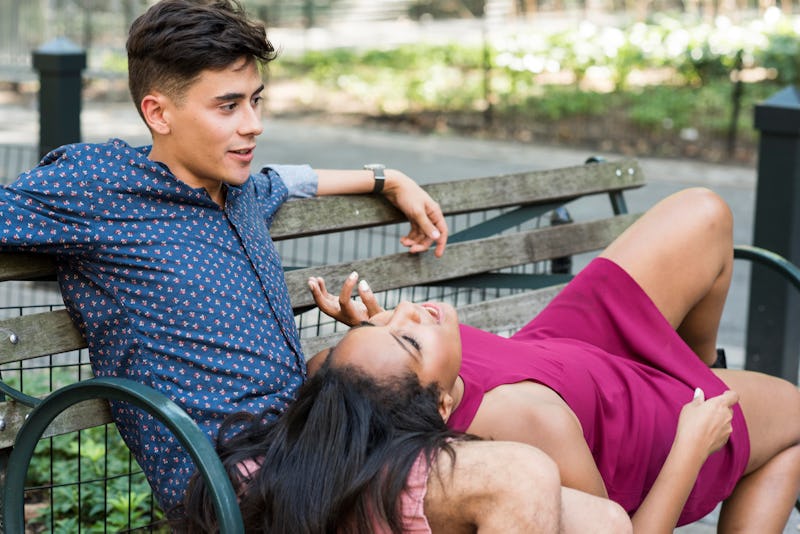 BDG Media, Inc.
For the most part, relationships will change as couples progress through different stages together. The longer you're together, the more effort it may take to keep romance alive and new. When you start noticing distance in your relationship, it's only natural to do what you can to get closer. Although you may have good intentions, sometimes your efforts to get closer may not be well received by your partner, even if you don't realize it.
This can be the case, if your efforts to get closer are not in line with what your partner wants from your relationship, Susan Trombetti, matchmaker and the owner of Exclusive Matchmaking tells Bustle. When you start noticing distance between the two of you, Trombetti says it's always a good idea to make an effort to close it. However, "this can sometimes be a trial and error process," she says.
For instance, let's say you want to learn more about their family. For some, connecting with their family members on social media before you meet in person won't be a big deal. For others, it might be going a step too far. "Depending on the person, they might see your actions as controlling or invasive," Trombetti says. So although your intentions weren't bad, your partner might not see it that way and your attempt at getting closer may actually have inadvertently created more distance.
Because it does take time and patience to figure out the right balance to regain your connection, here are some signs that your efforts to get closer may not be working for your partner, according to experts.