7 Ways To Experiment Sexually, Even If You're Nervous At First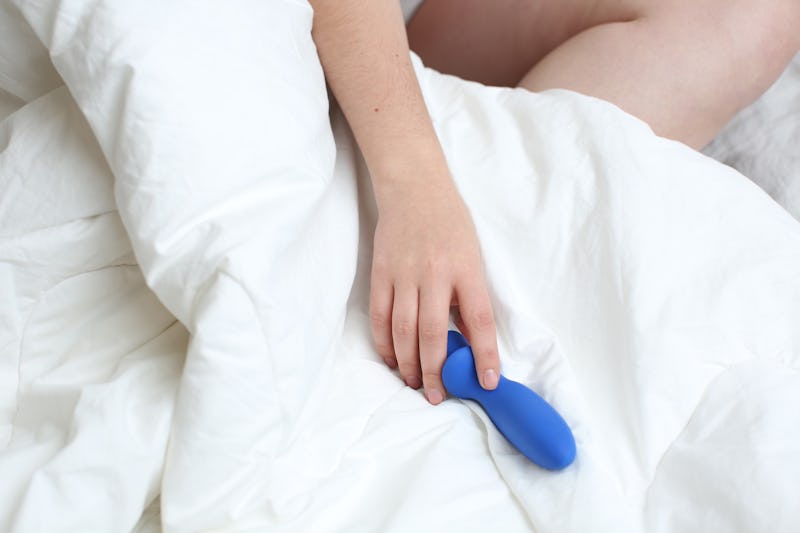 Ashley Batz/Bustle
Exploring and experimenting with your sexuality can be intimidating, especially if you don't know how or where to start. Maybe you don't know what you like, what you want, or how to approach trying something you've never tried before. Whatever it is that might cause your nerves to rise or your self-talk to get negative fast, there are ways to experiment with your sexuality, or to at least to approach experimenting, that can help you move through the fear.
"What scientists call 'sexual breadth' is strongly related to sexual satisfaction, so exploring ways of broadening your sexual behaviors may improve your sex life," Dr. Nicole Prause, Ph.D. of Liberos, tells Bustle. "And there are more active or passive methods for identifying and exploring new sexual activities."
However, Dr. Prause says that that many people with a low breadth of sexual activities struggle feeling positive about their own sexuality and may have shame around their own curiosity. This is totally OK, and it's also very possible to work through. Exploring directly and finding ways to communicate about that fear can be really helpful and sexually fruitful, she says.
Below, some pros suggest some new and great ways to consider experimentation with your sexual life.