7 Hacks For People Who Are Cold Intolerant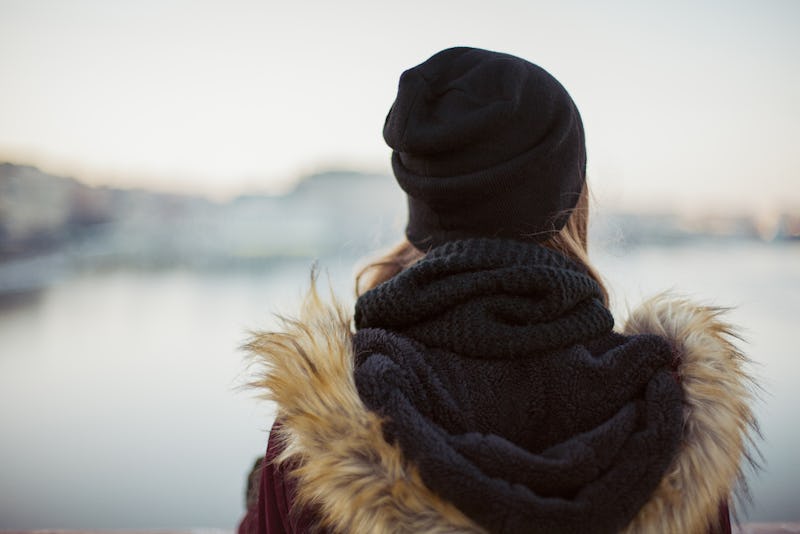 Finwal89/Shutterstock
There are plenty of reasons that drive people to feel cold, ranging from facing frigid winter temperatures to shivering in overly air-conditioned offices. But if you catch yourself feeling chronically cold, regardless of the environment you're in or how many layers you're wearing, you might actually be dealing with the symptom of an underlying issue. While some people joke that they're "allergic" to winter and dislike the cold, actual cold intolerance goes beyond mere annoyance with the weather, and may be the reason why you're cold all the time.
Mount Sinai Hospital defines cold intolerance as "an abnormal sensitivity to a cold environment or cold temperatures." Cold intolerance can also stem from a variety of medical issues, including anemia, hypothyroidism (otherwise known a an underactive thyroid), and issues with blood vessels, like Raynaud's phenomenon, sometimes called Raynaud's syndrome.
If this description sounds like something you've been dealing with for an extended period of time, the first step should be to go consult your doctor to help pinpoint the underlying source behind your cold intolerance. In conjunction with professional medical attention and treatment plans, there are also some ways you can help manage your shivering. Ahead, seven hacks for people who are cold intolerant.