7 Ways To Reconnect With Your Partner When You're Feeling Bored In The Relationship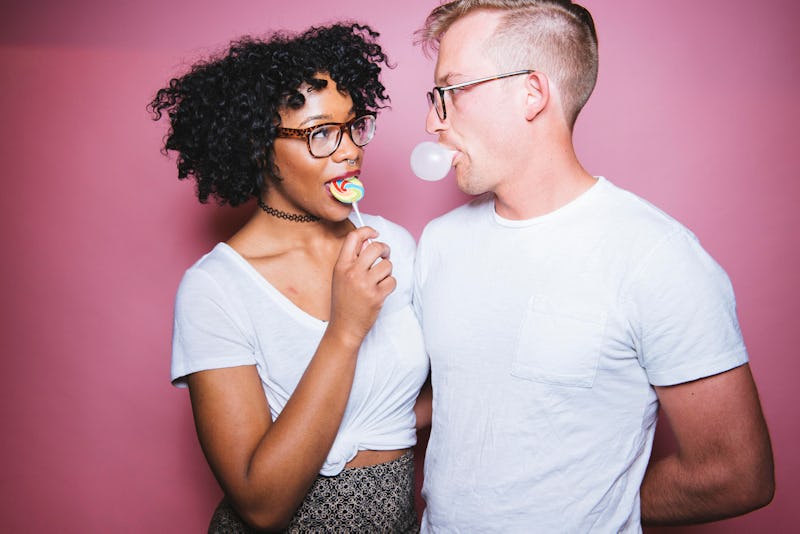 BDG Media, Inc.
If you feel like you and your partner have lost your spark — or that your relationship is getting boring — don't worry, you're not alone. It's a totally normal thing that happens, especially in long-term relationships.
"As a Marriage and Family Therapist, I find this to be a common issue in the couples I work with," Erika Labuzan-Lopez, LMFT, LPC tells Bustle. And it makes sense. When you're together for a long time, it may not feel like all-fun, all the time.
But that's not to say that getting bored is always a bad thing — it can actually be a sign of a grounded relationship. "It's important to note that being bored is not always a big problem and can indicate a healthy and stable relationship," Labuzan-Lopez says. "Having stability and knowing exactly what your partner is thinking or how they approach situations can be evidence that you have a solid foundation. What I've found is that couples who are bored and really just disconnected and need to find ways to bring back connection is all ways: physically, time, emotionally, and sexually."
So even though feeling a bit bored isn't necessarily a bad thing, it's totally natural to want to make things exciting again. Luckily, there are plenty of ways to put some more passion into your relationship and reconnect on an emotional level (and a physical one, if you want). Here's what you can try.