7 Ways To Tell If Your Partner Is No Longer Interested Vs. Just Bad At Communication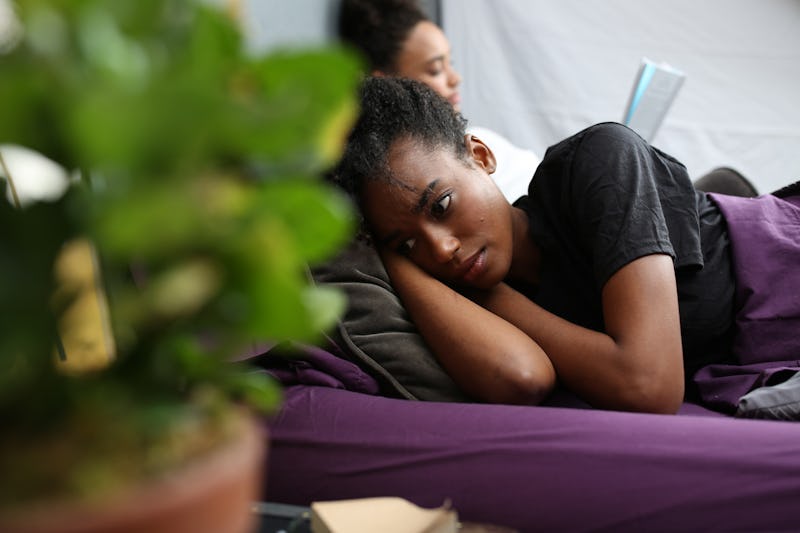 Ashley Batz/Bustle
Communication is one of the most important things you need to have in your relationship if you want it to succeed. But the reality is, not everyone is good at it, and sometimes miscommunications on the side of one partner can seem like disinterest to the other. So how can you tell if your partner isn't really interested in your relationship or just bad at communication?
As Andrea Amour, Founder of UpDate Coaching, tells Bustle, "Good communication means something different to every couple." One person may be perfectly content with a partner who responds to texts with one-worded answers because they're quick to respond, they're consistent, and it's just how their partner has always been. Another may prefer more thoughtful answers that take time over short and quick ones. "It's important to let your partner know what communication style you prefer so your needs are met in your relationship," she says.
If your partner isn't a great communicator, Amour says there's definitely room to turn it around. If they're slow to respond to texts, or they forget to respond when they're overwhelmed with work, talk about it. "If your partner is committed to you, they'll take ownership and make a plan to change," she says. Just be sure to stay positive and patient as "progress is always slow when you're asking someone to change."
On the other hand, if your partner is no longer interested, they're going to behave in ways that are a little bit different than someone who's just bad at communicating. So here are some ways to tell the difference, according to experts.