7 Weird Diseases You Can Get From Your Cat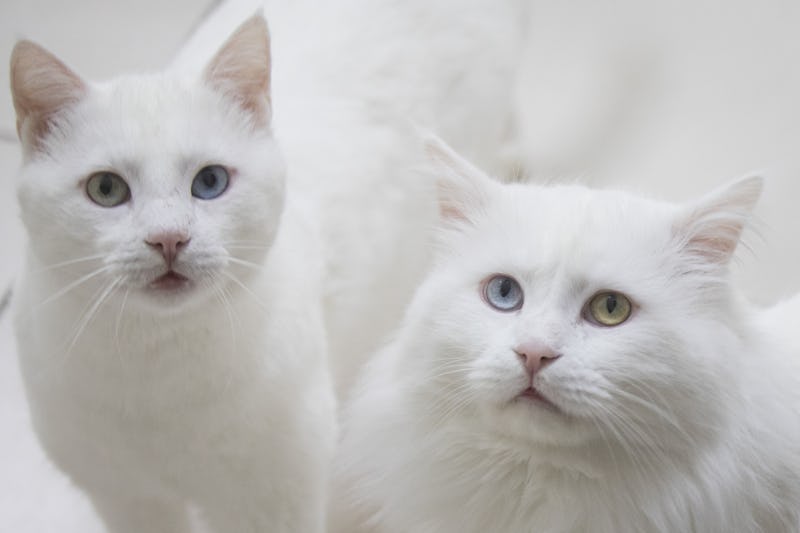 Chris McGrath/Getty Images News/Getty Images
Cats are gross. Yeah, yeah — they are cute and adorable, too, but let's talk about how gross they are. In addition to the fact that they proudly parade around your home with their exposed butthole, intentionally placing it on all your most-used household surfaces, there are actual diseases you can get from your cat. Our pets lucky they're so snuggly and floofy. Otherwise, we'd see them for the yucky, germ monsters that they essentially are.
This is not to say cats are alone in their grossness; dogs are equally disgusting. You ever see a dog hurriedly try to eat its own puke before you can clean it up? That is textbook nasty. Dogs can also give their owners some pretty gnarly diseases. In fall 2017, a bunch of people got sick from pet store puppies. (PUPPIES! Humans were betrayed by PUPPIES!) According to the Center for Disease Control, people across the country contracted Campylobacter, a common bacteria among dogs. When passed on to humans, however, some of the symptoms include bloody diarrhea, vomiting and fever. Cute!
Of course, none of these diseases are incredibly common, and the likelihood that you'll get sick from your kitty is pretty slim. If you're caring for your cat per your vet's recommendations and staying up-to-date on your pet's vaccines and general care, you should be fine. However, if you notice any weird symptoms in you or your cat, there are some diseases you should be aware of so you can both get the care you need.
This article was originally published on