7 Weird Things Your Body May Do When You Keep Secrets, According To Experts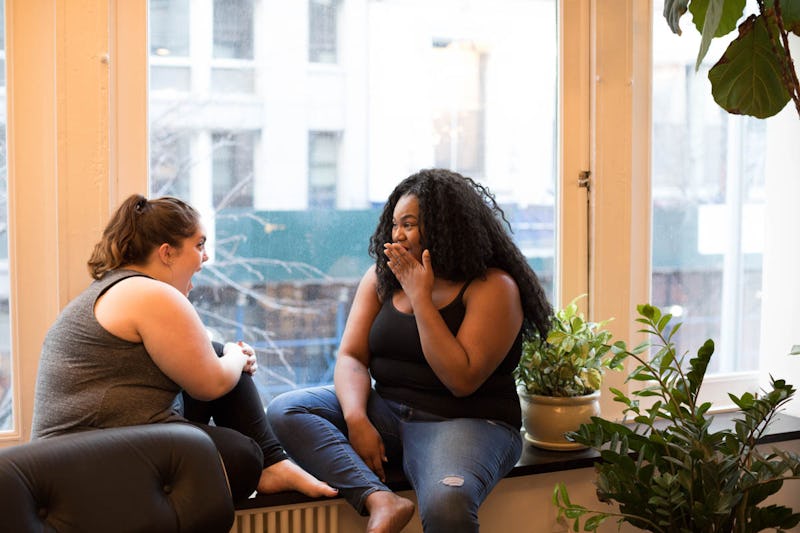 Ashley Batz/Bustle
Chances are, you've probably kept a secret or two at some point in your life. It may be yours, your partner's, or maybe even a friend's. It could be a harmless secret or something much deeper and possibly life changing. Regardless of what kind of secret it is or who it belongs to, keeping secrets can affect your body in ways you may not realize.
A 2017 study published in the Journal of Personality and Social Psychology, found that the average person keeps around 13 secrets at any given moment. Out of the 38 different categories of secrets people typically keep, researchers found that the most common secrets people have revolve around "extra-relational thoughts," romantic desire, sexual behavior, and lies.
Keeping a good secret like the fact that you're planning a surprise birthday party or an engagement can cause some temporary distress. But secrets that are kept for longer periods of time can impact you physically, mentally, and emotionally.
"There is a saying in AA, recovery, and psychotherapy circles, 'You are only as sick as your secrets,'" Christine Scott-Hudson, licensed psychotherapist, trauma specialist, and owner of Create Your Life Studio, tells Bustle. Here are some of the weird things your body does when you keep secrets, according to experts.