7 Hacks All Cheese Lovers Should Know About The Whole Foods Cheese Section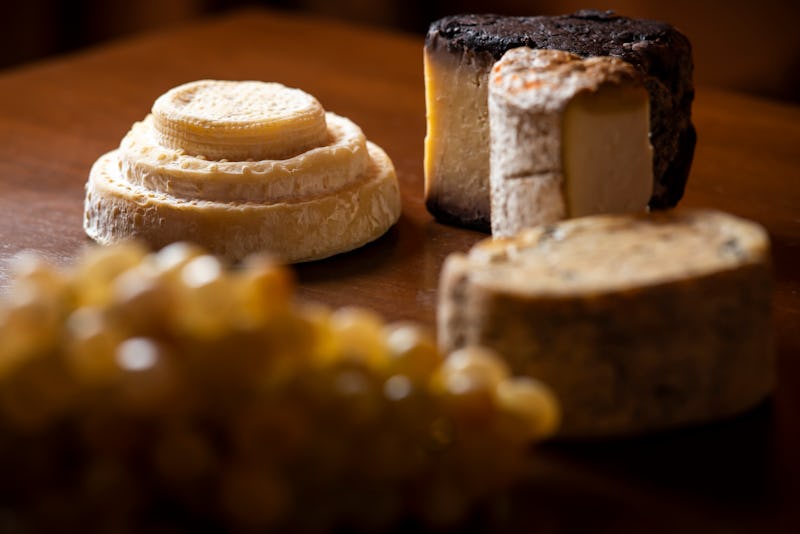 Giorgio Perottino/Getty Images News/Getty Images
You probably don't need me to tell you that Whole Foods' cheese section is a magical place; we can all agree that anywhere that holds an annual event called the 12 Days Of Cheese is basically the cheese equivalent of Disney World, right? And wouldn't you know it, just like Disney World, there are tons of secrets hidden in the Whole Foods cheese section — hacks, if you will — that will truly let you get the most out of your next trip to the market.
Of course, many of these secrets require you to — horrors upon horrors — actually approach the cheese counter and have a conversation with the person behind it. If that sounds terrifying to you, I feel your pain; I also find it extremely anxiety-inducing to talk to real, live people, especially in retail situations. But, uh, folks? It's worth it. As Cathy Strange, a former president of the American Cheese Society — an organization based in America that focuses on cheese, not an organization that focuses on "American cheese" — and current Global Cheese Buyer for Whole Foods notes, the team behind the market's cheese section is the real deal; said Strange in a Q&A on the Whole Foods website:
"The passion of our Team Members and customers is outstanding. I take great pleasure in honoring their passions as well as those of the cheese makers producing the high-quality cheeses we bring to our stores. Cheese takes a wonderful journey to get to our stores and our Team Members do a great job in honoring that journey. Truly natural foods like cheese should be a part of everyone's joyous experience."
I concur: Cheese should be a part of everyone's joyous experience. It is delicious. Also, "Global Cheese Buyer" is absolutely my dream job title.
Anyway, these seven tips might reveal a side to the Whole Foods cheese counter you didn't know about — and did I mention that there are free samples involved? Because there are. You're welcome. Read on for more: