Loved The Wonder Woman Movie? Read These Comics Next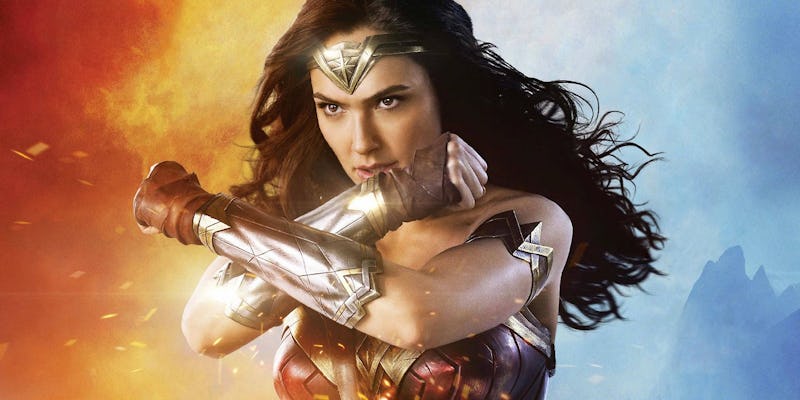 DC Entertainment/Warner Bros.
If you've been a part of human society for the last couple of weeks, you've probably heard about a little movie called Wonder Woman. After 75 long years we finally have a Wonder Woman movie, and it was worth the wait. It's not a perfect movie, sure (couldn't we just have stayed on Themyscira for the whole film? Why did there have to be men in it?), but it's certainly a step forward for lady superheroes everywhere. And you don't even have to wait for the inevitable sequel to get more Amazons in your life! Wonder Woman stories have been around for three quarters of a century, and there's a lot of great Themysciran reading to do. If you're looking to brush up on your Wonder Woman comics, here are a few books to get you started.
Even if you don't think of yourself as a comic book person, I urge you to give Diana a shot. There are so many brilliant graphic novels out there, with gorgeous artwork and literary plot-lines worthy of an Amazon princess. Whether you're a long time Wonder Woman fan or a new convert, check out these comics and feel inspired to put on your best wrist cuffs and join the fight for justice: