7 New Young Adult Books All About The ~Fandom~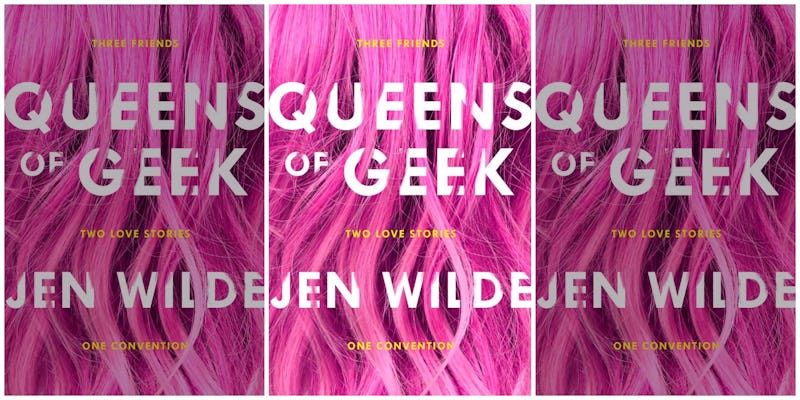 Fandom: some love it, others love to hate it. But we're pretty much all in one. Whether it's comics, Harry Potter, boy bands or television shows, we've all got something we're so totally in love with that it borders on obsession. But being part of a fandom is not just fun. Fandom can actually help people to cope with the hardships of real life, including a certain current presidency. Being part of a community of people who love the same things we do is just icing on the geeky cake.
Authors have been looking to fandom for their inspiration, too, especially in the last couple of years. There's something special about a book that fits seamlessly into an already existent fandom. Not only do you have a tailor made book club (whether online or in real life), you've got characters you can already relate to, who already love the same things you do and spend an entire book talking other character's ears off about them. Talk about dream book besties.
Just like Rainbow Rowell's Fangirl was the ultimate ode to boy wizards and those who love them, these seven new young adult books hitting the shelves in 2017 take on their own special brand of fan love. We've got stories that delve into everything from fan fiction to '90s boy and girl bands, internet celebrities, television shows and lots of nerd-tastic conventions. These are definitely books you're going to want to share with friends.