8 Apps For Cheap Holiday Airplane Tickets That You Can Download Right Now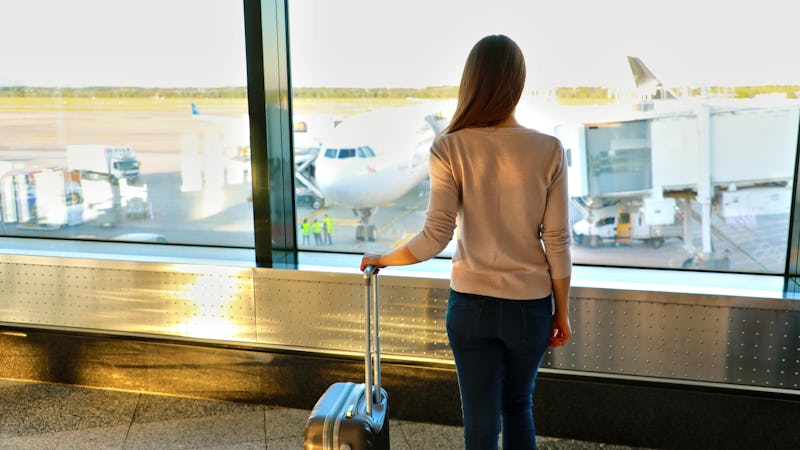 Shutterstock
Complaining about traveling during the holiday season is an American past-time as cherished as baseball or apple pie for a reason: it's damn hard to find affordable options to travel anywhere during late December, a period of time when you're generally spending more money than usual on things like a present for your Aunt Susan (who you got a gift card to Michael's because you haven't seen her in four years and you think she likes crafts?). Flight prices skyrocket during the busiest days of the holiday season — but finding inexpensive airfare during the holiday season isn't impossible. If you prepare in advance and do a lot of searching, you can probably end up getting something that works for your budget. Luckily, there are apps for cheap holiday airplane tickets that you can download right now to help you out.
The first thing to remember when looking for cheap airfare is that you have to be patient and keep your options open. If you're looking for a flight on a specific day at a specific time with a specific airline, you're likely going to have a harder time finding a good deal. But if you're able to be flexible about when you travel and which airline to go with, you're going to have an easier time finding something affordable. You should also do some searching around before you opt to purchase the first tickets you see.
Here are a few apps that make that process easier and more streamlined. Download them now and start thinking about holiday travel as early as possible!