11 Ways To Save Money On Travel During The Holidays, According To Experts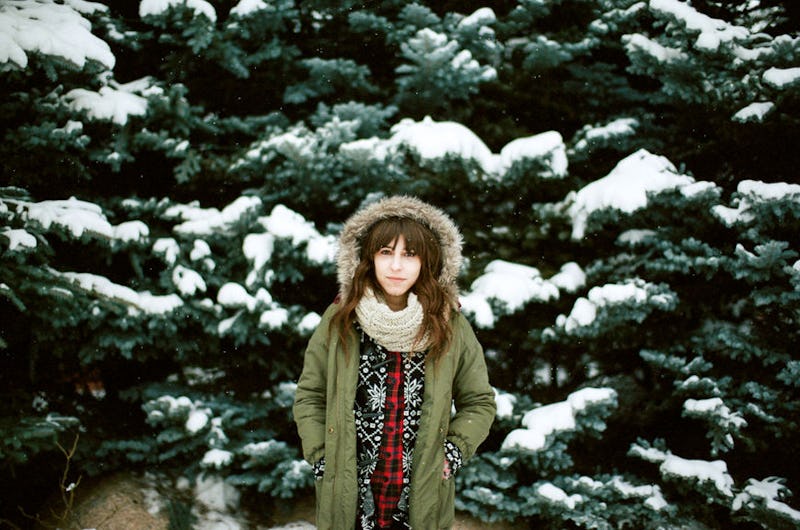 Daniel Kim Photography/Stocksy
Although it's almost the most wonderful time of the year, it's also a pretty pricey time of the year. Once you add up the cost of going home for the holidays, from flights to parking, not to mention what you spent on gifts, all of it starts to add up — and fast. However, there are ways to save money on travel during the holidays, even though it may not seem like it.
"For many people, one of the biggest holiday expenses is travel — whether you're flying home for the holidays, paying to fly your family members home, or booking a hotel stay to avoid family tension at the in-laws," Dom Scarlett, chief editor at TravelPirates, tells Bustle. "People love to tell me they don't have money to travel, but it's not true for the majority of people."
She says the key to saving money for travel and travel-related costs is making it a priority. "Chances are, you pay your phone bill every month, so try contributing to your travel budget with the same level of importance," Scarlett says. "Smart saving — combined with smart money-saving travel tips — will help you travel without spending a small fortune."
Like Scarlett says, it all comes down to money management and making sure you set some aside for travel costs. Below, she and a finance expert weigh in on ways to save money on travel-related expenses.