These Major Differences Between Eugenie & Meghan's Weddings Are SO Revealing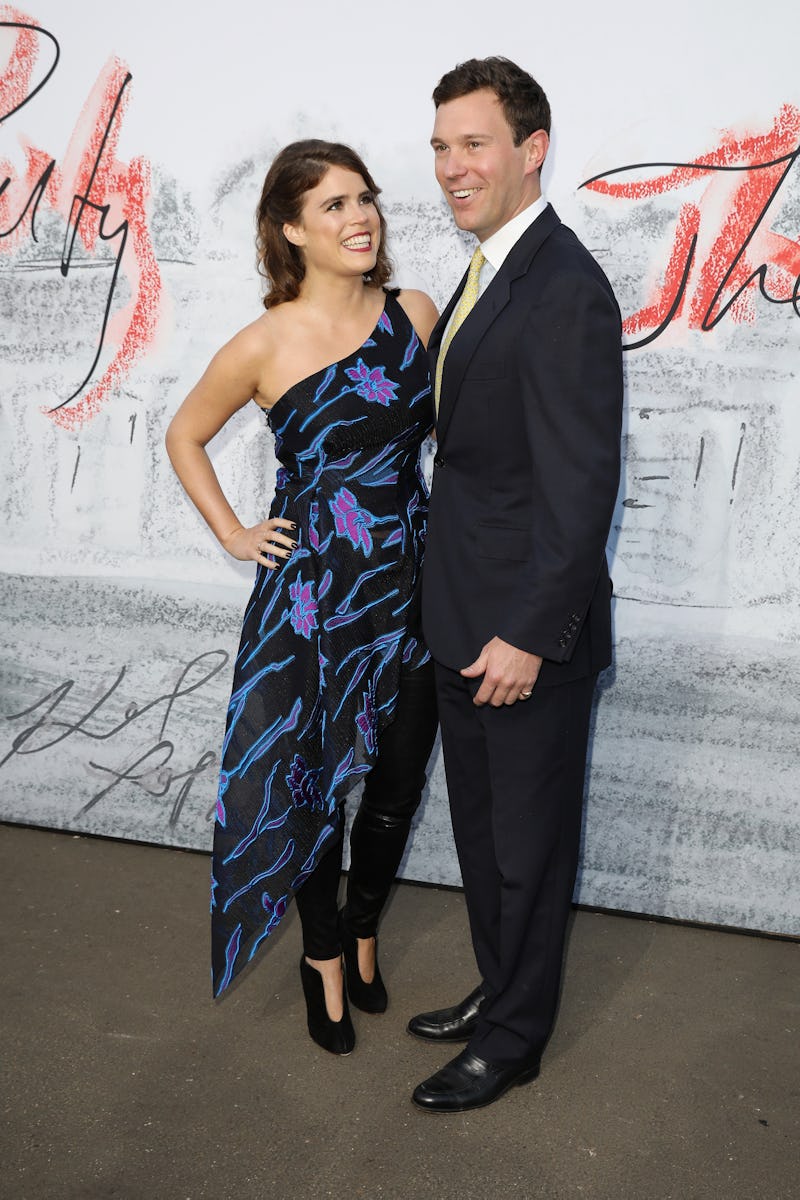 Tim P. Whitby/Getty Images Entertainment/Getty Images
Can you believe it? It's only three days until Princess Eugenie and Jack Brooksbank's big day, and it's been five months since the last royal wedding. 2018 has certainly been the year for all things royal, and I don't think it's going to stop soon. Anyway, in an aid to channel my excitement for Eugenie and Jack tying the knot on Friday, I've been way too interested in the differences between Princess Eugenie's wedding and Meghan Markle's, and you're about to be too.
Obviously, both are royal weddings so there are bound to be numerous similarities. For starters, the venue — St. George's Chapel, Windsor — is exactly the same, and it looks like Eugenie and Jack will be taking a similar procession route to the venue, The Telegraph reports. And while we won't know exactly who will be attending the ceremony until the big day, I can only imagine it's going to be a pretty star-studded affair judging by Eugenie and Jack's pool of close friends. And even though Amal and George Clooney are reportedly not attending the wedding according to Hello, I'm still holding out hope.
Enough about the similarities, let's dive in to the 8 differences I've found between Eugenie's wedding compared to Meghan Markle's.