8 Documentaries Coming Out Later This Year That Everyone Should Watch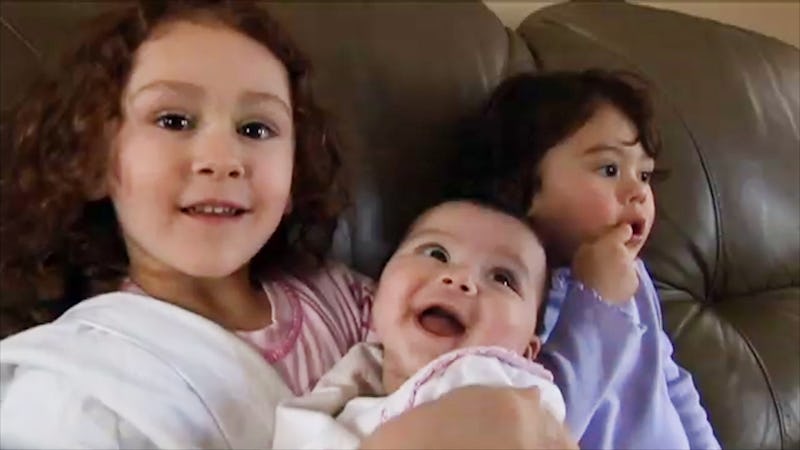 HBO
There have been some phenomenally intriguing documentaries released in 2018, so far. The Mister Rogers doc Won't You Be My Neighbor contributed to our summer of happiness. We learned all about killer robots in Do You Trust This Computer, rock star Ed Sheeran in Songwriter, and a Saturday Night Live icon in Love, Gilda. Netflix brought us City of Joy, the story of inspiring women in the Congo, and a look inside the medical device industry in The Bleeding Edge. We've learned about Hasidic women starting their own ambulance corps in 93 Queen, and how NASA is celebrating its 60th birthday in Above and Beyond. And tonight, a closer look at the Queen of England hits HBO, with Queen of the World.
But the year isn't over yet! There are still some more docs heading our way that are going to be eye-openers, or straight up entertainment. And you don't even have to venture out to the theaters anymore in order to catch some important documentary films. Many of them sill stream on sites like Netflix or air on HBO. The subjects include rhythmic gymnastics, classic filmmakers, car racing, cannabis, modern art, and more. Take a look at the list below and put some of these upcoming documentaries on your radar.
1. Over The Limit (Oct. 5)
Former gymnast Marta Prus documented the grueling training regimen of Russian rhythmic gymnast Margarita Mamun for five years for this doc. With America's rivalry with Russia at a recent high and the growing interest in celebrity gymnasts, Olympic gymnastics, and women's sports in general, Over the Limit is a must see.
2. The Sentence (Oct. 15 On HBO)
First-time filmmaker Rudy Valdez chronicles the story of his sister, Cindy Shank, who received a 15-year mandatory sentence for conspiracy as a result of her now-deceased boyfriend's crimes. The doc is a searing look at mandatory minimum sentencing and the war on drugs.
3. They Shall Not Grow Old (Oct. 16 In Theaters)
Say what you will about the dispensability and unnecessary length of the Hobbit movies, but Peter Jackson and his team sure do know how to work the technical side of filmmaking. From the brief footage here, we can see how Jackson has taken 100 year old film footage from World War I and turned it into something more life-like and captivating than anything we've previously seen from the era.
4. The Price of Everything (Oct. 19 On HBO)
This fascinating doc explores the world of high-priced visual art, the artists who create for love or money, and the wealthy benefactors that keep their passions afloat. "Pay artists" has never been a more timely demand.
5. Stolen Daughters: Kidnapped By Boko Haram (Oct. 22 On HBO)
In 2014, 276 Nigerian school girls were kidnaped from a school in Chibok, Northern Nigeria and hidden for three years, by Boko Haram, a violent Islamic insurgent movement. Stolen Daughters: Kidnapped by Boko Haram follows the story of the 82 that have been released and tells their story of captivity and their lives over the past year.
6. Weed The People (Oct. 26 In Theaters)
The Business of Being Born director Abby Epstein and producer Ricki Lake have teamed up again for this examination of medicinal marijuana and cannabis oil and their cancer-fighting capabilities. Parents whose children are fighting cancer are taking treatment into their own hands with potentially miraculous results.
7. The Last Race (Nov. 16 In Theaters, VOD, iTunes & Amazon)
Is stock car racing a dying sport? This doc visits a Long Island town where the locals are trying to save a racing track from the onslaught of commercials developers trying to buy the land. When small-town hobbies go head-to-head with capitalistic endeavors, who's going to win?
8. They'll Love Me When I'm Dead (Nov. 2 on Netflix)
If you're a classic film buff, you'll want to catch this one. Oscar-winning director Morgan Neville (20 Feet from Stardom) tells the story of legendary director Orson Welles during the last 15 years of his life. In his final years, Welles tried to make his Hollywood comeback with a project called The Other Side of the Wind; what's been called the most famous unfinished movie in history.
This is hardly an exhaustive list of all of the documentary films coming out for the rest of the year. HBO alone has upcoming docs on Veterans, Sandra Bland, and yup, even more killer robots and medical accidents; and Netflix will bring Bruce Springsteen's Broadway show to the small screen. No matter your interest, there's a documentary coming up that's perfectly suited to you.