8 Fascinating Things That Happen When Your Estrogen Levels Aren't Balanced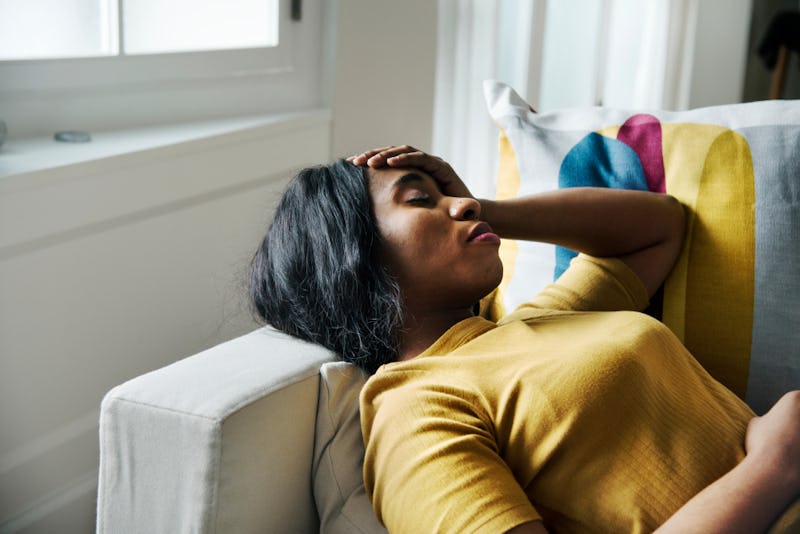 Rawpixel/Shutterstock
It's no secret that the human body is complex, and sometimes, it can be hard for us to grasp just how much hormone imbalances can impact us, especially when it comes to estrogen. And since estrogen is so important to reproductive health and overall wellbeing, we might not consider all the possible things that happen when your estrogen levels aren't balanced.
According to the University of Rochester Medical Center, estrogen is a sex hormone that plays a role in the reproductive development of people with ovaries. One of estrogen's primary functions is to regulate the menstrual cycle, but it also impacts the urinary tract, the heart, and the blood vessels.
There are several different illnesses that can impact your hormones, including polycystic ovary syndrome. Mayo Clinic says that symptoms of PCOS can not only cause irregular periods, but lead to elevated levels of androgens, or hormones that can contribute to excessive hair growth, and acne. PCOS can also cause cysts to develop on the ovaries. If you are experiencing any of these issues, it's always a good idea to talk to your doctor to see if a hormonal imbalance is to blame.
Here are eight fascinating things that can happen when your estrogen levels aren't balanced, according to experts.