10 Ways To Get Rid Of Inflammation In Your Gut, According To Experts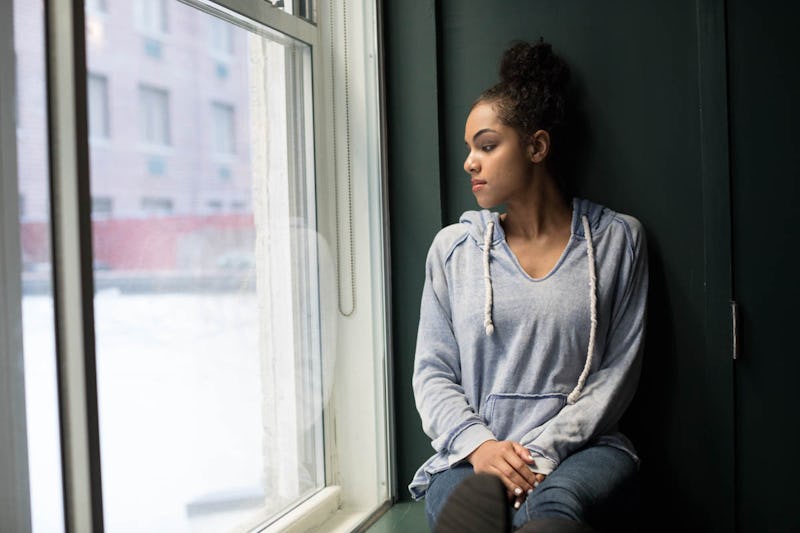 Ashley Batz/Bustle
Inflammation can affect your body in ways you may not realize, but overall, the discomfort you get from stomach issues can be the worst. Luckily, getting rid of inflammation in your gut doesn't have to be a hard. If you don't have any other underlying health issues, experts say, reducing inflammation requires just a few slight diet and lifestyle adjustments.
According to Dr. Daryl Gioffre, celebrity nutritionist and author of GET OFF YOUR ACID, when you are "pumping" acidic foods into you your body, such as sugar, grains, dairy, artificial sweeteners, processed foods, and too much protein, the gut can become inflamed. Because 80 percent of your immune system lives in your digestive tract, Dr, Gioffree says, "Proper digestive health is critical to your overall health and energy," he says.
When you have inflammation in your gut, a number of things can happen. As Robyn Youkilis, certified health coach and author of Go With Your Gut, tells Bustle, you may have the obvious digestive issues such as gas, diarrhea, bloating or irritable bowel syndrome (IBS). Beyond that, you may even have skin issues like acne or rosacea, hormonal imbalances, or symptoms of autoimmune diseases like rheumatoid arthritis, lupus, or celic disease.
"The gut becomes inflamed due to toxins we take into our body," Dr. Gioffre says. For instance, leaky gut syndrome occurs when particles are able to "leak" from your intestines to your bloodstream. When toxins leak into your blood via your gut it can lead to other illnesses and chronic inflammatory conditions like skin problems, mood issues, fatigue, and other ailments.
The reality is, inflammation in the gut isn't limited to those with chronic diseases. It can happen to anyone. So here are some ways to get rid of it, according to experts.