8 Meditations To Help You Destress During The Holidays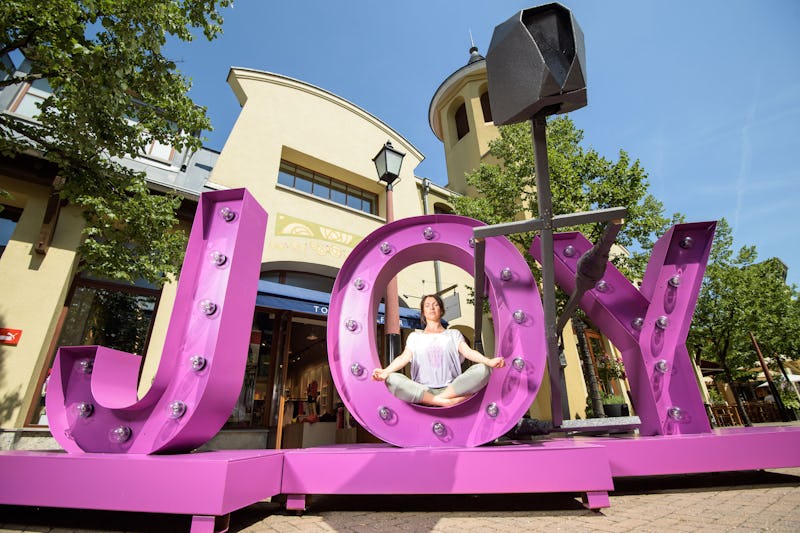 Thomas Lohnes/Getty Images Entertainment/Getty Images
If you're not stressed out on the regular, you are one of the lucky ones. A new report from Everyday Health found that 68 percent of millennial women put themselves last, and the holidays only add to feelings of stress and overwhelm. If need a little zen, meditations to help you destress during the holidays can give you the gift of making yourself a priority. Despite the growing body of evidence that meditation is a miracle worker, the report found that only 8 percent of millennials employ it as a destressing tool.
Um, guilty. Even though I know meditation works — I did a 30-day meditation challenge last November and it helped me immensely — I don't always turn to it in times of stress. If you've never tried meditation, or you've been neglecting your meditation practice, consider using this 100-percent free tool to feel less bajiggity during the holidays.
Johns Hopkins Medicine published an article that explained that the holidays bring as much stress as they do joy. And as if the regular stress of the holidays weren't bad enough, Mercury retrograde has decided to join the party. Meditation can help reduce this stress and multiply the joy so your holiday season can be merry and bright instead of dark and twisty. If you're ready to feel more relaxed, try these meditations to destress during the holidays.