Stormy Daniels' Laundry Basket Has An Instagram & 7 Other Things You Totally Didn't Expect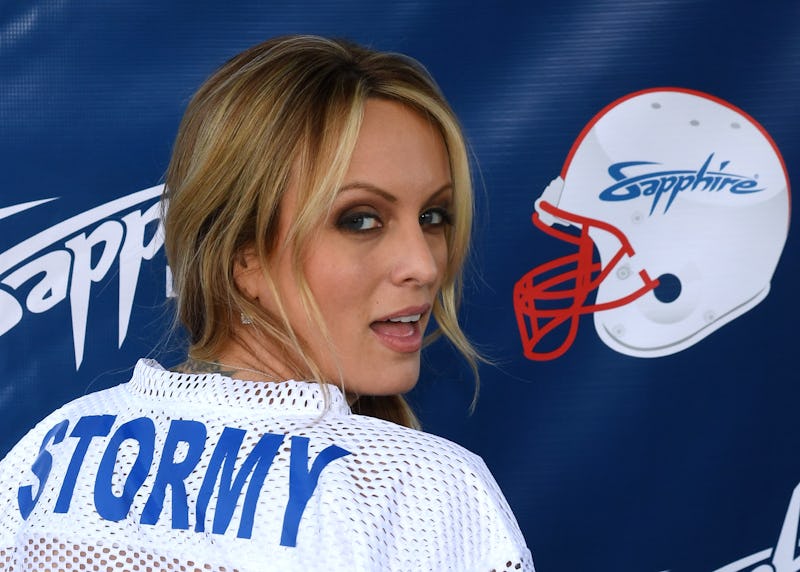 Ethan Miller/Getty Images Entertainment/Getty Images
For just about all of 2018, an adult film actress has dominated headlines in part of because of an alleged affair she engaged in with President Trump back in 2006. (He denies this.) But while anyone who pays attention to the news is undoubtedly familiar with her name, little is known about her personal life. But in an interview published in Penthouse this week, Stormy Daniels revealed some surprising facts about her life and her mindset.
The interview was conducted by Mitchell Sunderland, a former senior editor at Broadly, who was let go after BuzzFeed News reported that he had repeatedly attempted to suggest stories to hyper-right provocateur Milo Yiannopoulos. The Daniels profile marks his return to the limelight.
In the interview, Daniels addressed why, exactly, she doesn't consider herself to be a very political person, despite the fact that she has been at the center of U.S. political discourse for months. She also offers some of her backstory — that she was raised by a poor mother in the American south — and that she, in part, began stripping to save a prized childhood pet.
She also shared that, while she has benefitted from the increased publicity, she ultimately wants it to stop. Here are nine of the most interesting moments from the interview.