The 8 Most Jaw-Dropping Moments From Trump & Putin's Press Conference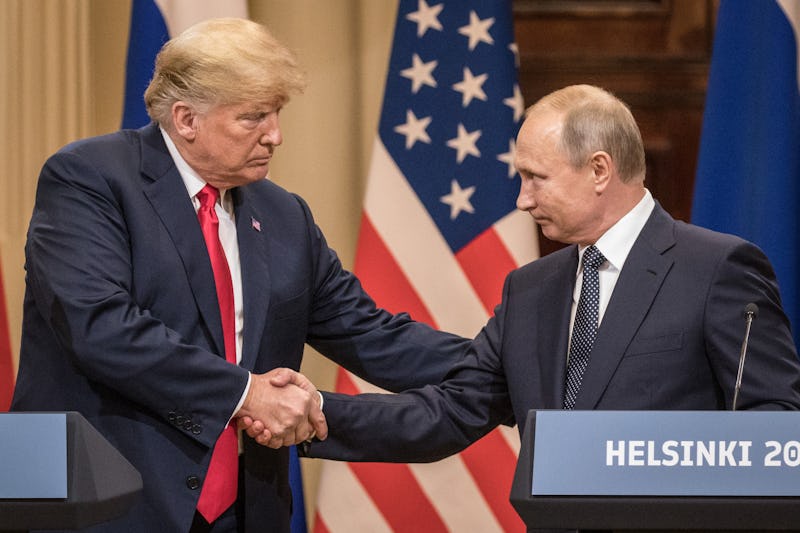 Chris McGrath/Getty Images News/Getty Images
No one knew exactly what to expect from Trump and Putin's meeting in Helsinki, but it's probably fair to say that everyone expected some pretty bizarre things here and there. In that sense, the most jaw-dropping moments from Trump and Putin's meeting did not disappoint.
The list could have been longer, but Trump and Putin met alone for about two hours before giving their joint press conference. There hasn't been a transcript released for that extended meeting, and the public is unlikely to ever know exactly what the two world leaders talked about. The press conference, though, led to several memorable moments, only adding to the unexpected comments that Trump made in the lead-up to the meeting.
For example, it was fairly jaw-dropping for America's western allies when Trump called the EU a "foe" or when he issued a stronger rebuke of the U.S.' NATO allies over what he views as a lack of military spending than he ever has to Russia over their attack on the 2016 election.
All in all, Trump has provided plenty of surprises on his trip to Europe — and it's safe to say that the surprises continued once he began sharing information about his private meeting with the Russian president.