8 Adorable Things You Can Get Personalized On Amazon For Under $20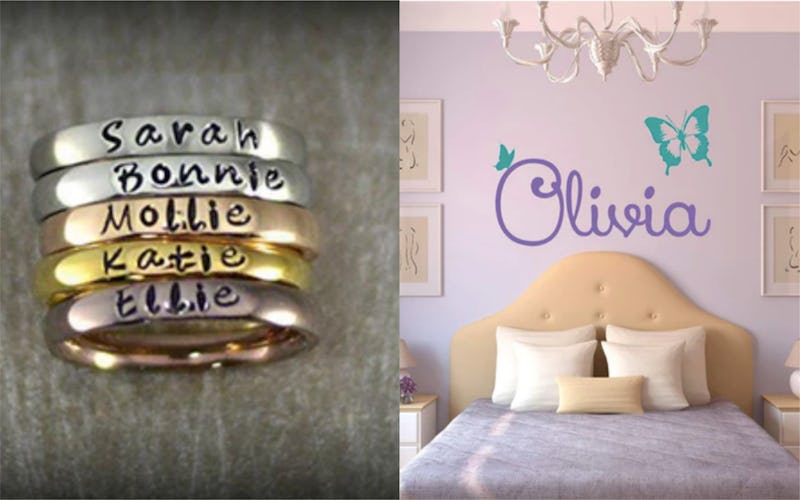 Amazon
As the fall winds down, it's suddenly dawning upon a few of us who have accepted that, if Halloween is here, then that means the holidays are a few short months away. And what do we have this year for gift options? Maybe this year you're itching to spice things up in the giving department and be a bit more unique. Not another generic gift card or some chocolates — what about when you want things to get a little more personal?
If you don't want to go the generic route, there are plenty of cute personalized items you can get on Amazon for under $20. That way you've got an affordable route if you don't have the money to spare — but your giftee still knows that you put thought and time into what you chose for them, because it's a gift you went the extra mile to make uniquely ~theirs~.
The truth is, there is something special that gives you the warm fuzzy feels that come with getting a gift that is personalized just for you. That's what the giving season should be all about. But even beyond that, it's good to keep a few of these ideas on hand; maybe it's your dad's birthday coming up. Maybe you just want your BFF to feel extra special when she's been down lately. Heck, maybe you're looking to jazz up your apartment, or just get a little something for yourself — at prices this reasonable, you might as well treat yourself, too.
Seeing as Amazon can be kind of overwhelming on its own, here's a curated list of adorable ideas for personalized things you can get on Amazon right now — a mix of sophisticated, cute, and actually handy, so there's something for all types of people on your list. Just remember to allow some extra time for shipping! Seeing as these have an extra special touch to them, most of these aren't eligible for Prime shipping. But these are definitely worth the wait!