8 Reasons To Adopt An Older Dog Instead Of A Puppy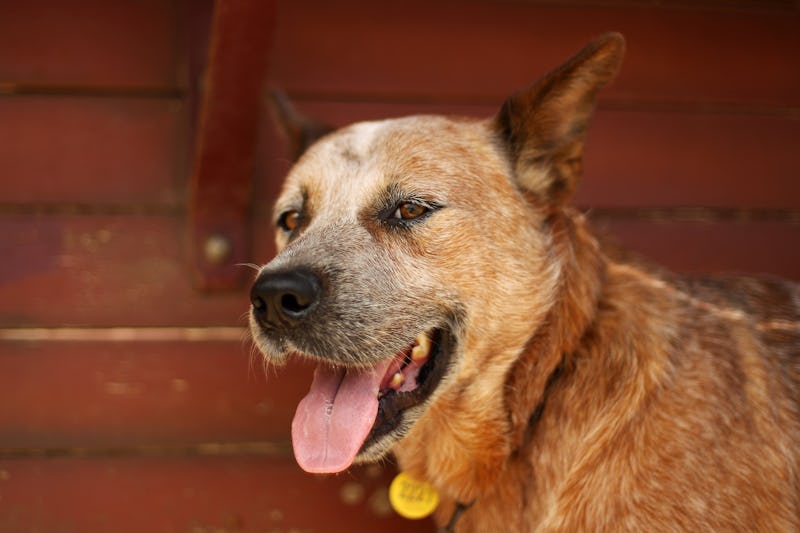 Mark Kolbe/Getty Images News/Getty Images
If you're thinking about adopting a new canine fur baby in 2019, you might be daydreaming about all the ways in which puppies are just too unbearably cute. When many people think about getting a new dog, a puppy is often the first thing they think about. But, before you head on down to your local animal shelter to rescue your next adorable canine, consider the benefits of adopting an older animal. There are plenty of reasons to adopt an older dog you might not have considered yet. Animal shelters are full of adult and senior dogs who are so deserving of new, forever homes — and an older dog might actually be a better fit for you, depending on your situation.
Many people associate older dogs with higher vet bills, which not everyone can afford, or sadly, less time to spend together. While these are legitimate reasons for wanting to explore your adoption options, adopting a younger dog isn't a guarantee that neither of those things will be the case, either. Puppies are a *ton* of work, and you might not be prepared for the demands of that first year or two of your dog's life. Frequent vet visits for vaccines, training classes, and a bazillion supplies can mean a very expensive investment in your new fur baby. Younger dogs can also have lots of energy that aren't suited to everyone's lifestyles.
If you're up for the challenges of raising a puppy, then by all means go for it. But it's definitely a decision that should be weighed carefully — especially if you've never raised a baby dog before. Alternatively, adopting an older dog can be a beautifully rewarding experience, and giving an older pup a second chance at the life they deserve is a wonderful thing to do. If you're thinking about adopting a dog this year, here are eight reasons why adopting an older dog in 2019 might be one of the best choices you'll ever make.