8 Signs Your Partner Is Tolerating You Rather Than Accepting You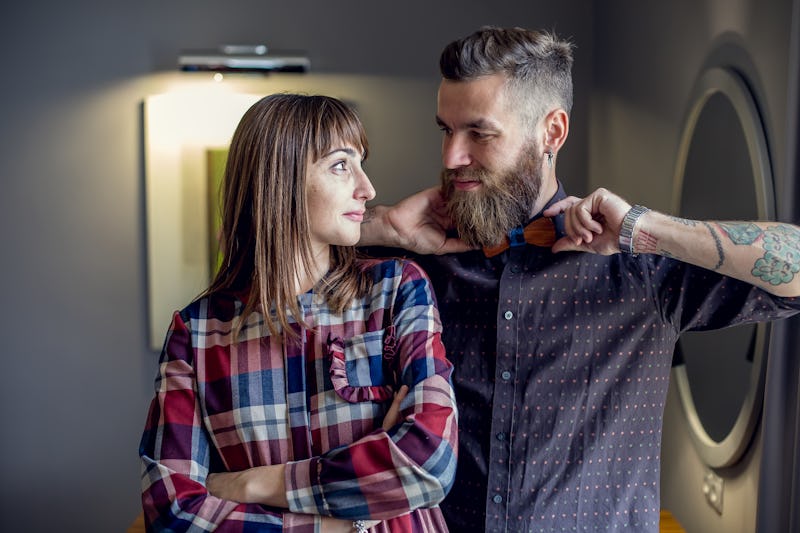 drotik/Fotolia
There's nothing worse than feeling like you're with someone who just "tolerates" you, rather than fully loves you for who you are. Everyone deserves more than that. And according to relationship experts, there are ways to tell whether your partner actually accepts you or just puts up with you.
"Tolerating probably looks effortful," Laura VanderDrift, assistant professor of psychology at Syracuse University's College of Arts and Sciences and the director of the Close Relationships Lab tells Bustle. That means your partner may have to make an effort to celebrate your victories with you, or try really hard to understand your struggles. If you're in a happy, well-balanced relationship where your partner truly loves and accepts you, they should be doing that effortlessly.
According to VanderDrift, love is a "habitual, gut-level tendency" to include another person in your sense of self. For instance, their happiness is your happiness, and your sadness is their sadness. From this perspective, we can learn whether someone truly loves and accepts us by noticing what they do when they're tired. "People usually have a hard time regulating their behavior when they're tired, and tend to be more self-centered as a result," she says. "If they love you, their self-centered response will be to treat you with kindness and empathy, (after all, you're a part of them!). But if they seem to view you as another obligation when they're tired, then perhaps they haven't yet developed that habitual response that includes you."
But paying attention to how your partner treats you when they're tired isn't the only way to tell if they're tolerating you or actually accepting you. Here are other signs you should look out for, according to experts.