7 Things Couples Therapists Wish You Knew About Healthy Fighting Vs. Hurtful Fighting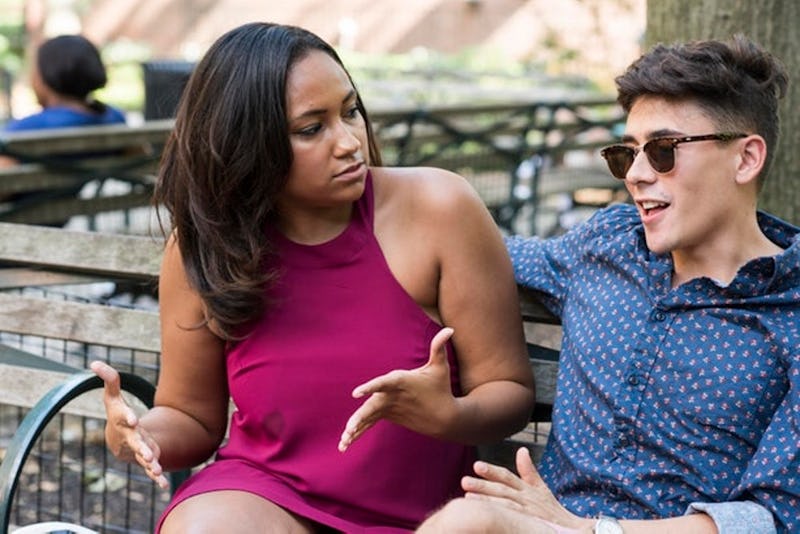 BDG Media, Inc.
Relationships aren't perfect and fights do happen. Unfortunately, it's inevitable. But according to couples therapists, there are pretty big differences between fights that end relationships versus fights that are productive.
"As a couples therapist, I see up close, the different ways people argue with each other," couples therapist, Wendi L. Dumbroff, MA, LPC tells Bustle. "Whether a couple is heterosexual, gay, gender fluid/trans, it doesn't really matter. All couples have a pattern that emerges when they argue, no matter the actual content of the argument."
According to Dumbroff, there are three common patterns in the relationships she works with. In one pattern, Partner A gets loud and aggressively pursues the other with nagging, screaming, and name calling, while Partner B completely shuts down or physically leaves the situation. In another pattern, both partners escalate the argument. And then there are those who try to avoid confrontation altogether. Although they do get upset about things, they're usually the couples who say, "Oh, we don't ever really fight."
Regardless of which pattern you and your partner fall into, these patterns may create distance. What you do during and even after a fight may determine whether you'll create a bigger gap between the two of you or come closer together.
"The goal of couples therapy is not to create a relationship in which arguing never occurs — that is far from realistic!" Dumbroff says. "Differences of opinion, and conflicts will happen no matter how in love a couple may be. However, there are things that partners can do when they encounter difficulty, that are not only more useful ways to argue, but can actually foster closeness and connection."
So here's what couples therapists wish you knew about fighting that ends relationships versus fighting that's productive.