8 Signs Your Excessive Sweating Might Be Caused By A Medical Condition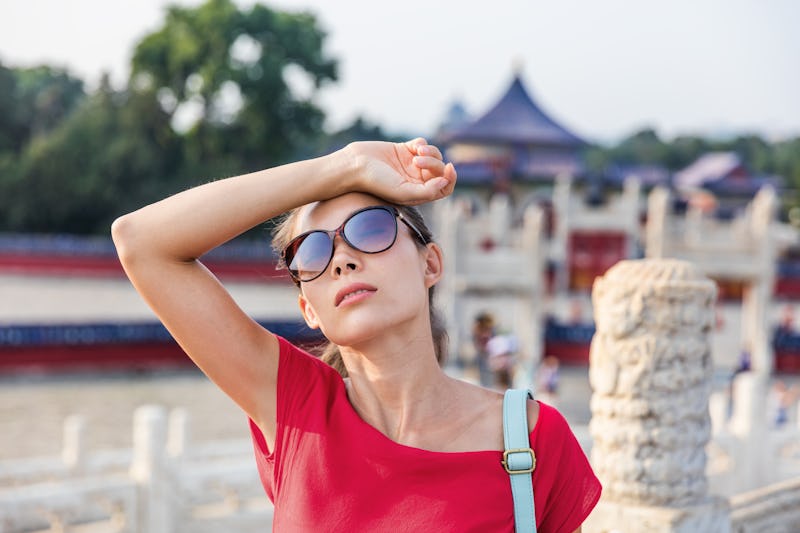 Maridav/Shutterstock
Sweat is common, even in places that are less than ideal — such as near or around your vagina. However, it can be hard to tell what's considered an average of amount of sweat or what is excessive, especially if you're not discussing the topic with your friends. Instead, you can look out for some signs you're sweating too much down there, and if you find that you're perspiring more than you like, you can then make an appointment with your doctor to find out what's really going on below the belt.
"Excessive vaginal sweating, or 'truncal hyperhidrosis,' can be an inconvenient [...] condition," Katherine Cornforth, M.D., an OB/GYN with the Institute for Women's Health, tells Bustle. "[The area near your genitals] contain apocrine glands, which grow in areas on your body where there is a lot of hair. Sweating results when the glands empty into the hair follicle, whether the hair is present or not. While everyone's nervous system is different, most women will experience vaginal sweating at some point in their life. When it starts to interfere with your daily life, however, you may want to take steps to address it."
If you're wondering how much sweat is typical, consider these eight signs that indicate you're sweating too much down there, and what to do about it.