8 Simple Ways To Ease Your Mind When You Have Anxiety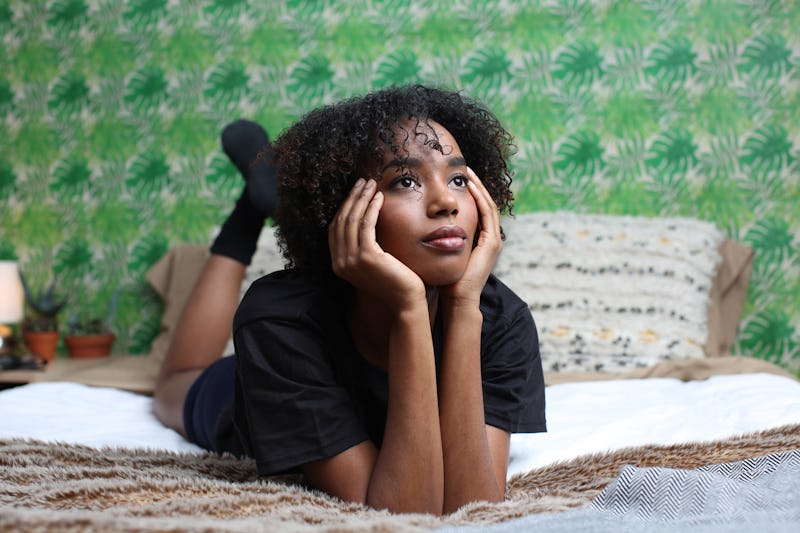 Ashley Batz/Bustle
You may not realize how much stress has been taking a toll on you until you take steps to reduce your anxiety. Then, suddenly, your mind quiets down, your decisions become easier, and your nails grow long enough for you to see the whites (I say this from experience). Long-term anxiety reduction requires long-term solutions, like therapy and lifestyle changes. But if you're just looking to ease your mind in the short-term, a few simple hacks can help you calm down and clear your head.
Anxiety often comes from feeling powerless, Amanda Young, FeelTank expert and founder of Urban Goddess, tells Bustle. "When you don't feel in touch with your personal power, you begin to believe the world around you and your circumstances have power over you, and you can easily become anxious and fearful," she says. "One thing I have noticed working with so many women over the years and also observed within myself is that anxiety is often what we experience when we are not comfortable with our own anger and assertiveness and have let go of our power."
If your mind feels like it's spinning out of control with anxiety, here are some simple ways experts say you can take your power back.